The Brinkman Adventures is a series of audio dramas that is based on a real life family, and their missionary life. The names have been changed, but each family member plays their own respective character-and I just think that's soooo cool HAHA! This particular review is for Brinkman Adventures Season 4, and we received the full disc set for review.


Season 4 starts out on a yearly missionary adventure camping trip the Brinkman's host each year. Like the audio adventure, this story truly did happen. Though the real life family has never hosted a missionary adventure trip, they did get caught up severe storms during their own camping adventure. This led to them sheltering in place during a tornado warning-thankful to have made it out all ok! This episode is Mr. B's favorite. He's all about all things weather, and he loved the background sounds of the storm. The lesson that God is there and in control no matter what-and no matter how your plans may change-is a great one for everyone to learn.

What a way to start a series, right? Here is a run down of the episodes, and the lesson taught in each:
A Paradise Lost ~~ God is in Control
Remembering Nhu ~~ Presevering
Aisha's Fear ~~ Overcoming Fear with Love
Heart Song ~~ Tenacious Faith
The Crashed Kitchen ~~ God Doesn't Make Mistakes
Crisis in the Congo ~~ People of Projects
The Mysterious Palm Feller ~~ Confronting Evil
War of the Raccoons ~~ Faithfulness in Work
The Five Guys ~~ Listening to God
Toughest Man ~~ Surrendering Everything
Cambodian Quest ~~ Going Deeper with God
What Brings Us Together ~~ Glorifying God in Every Vocation
As you can see, there are a lot of different lessons taught in this 4th season!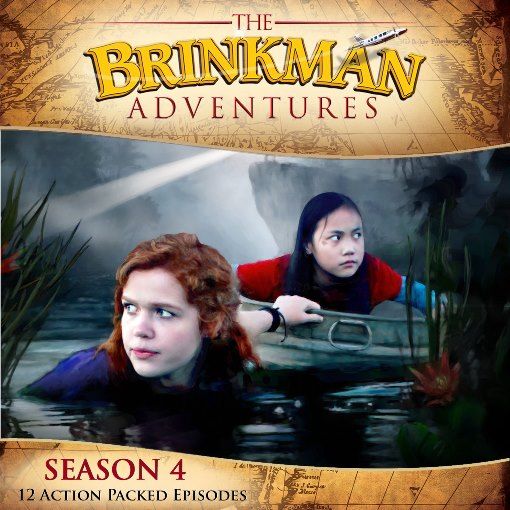 Our Thoughts:
It's almost hard to believe that these stories REALLY happened, but they have happened! I love how each family member plays their own character self. It's less acting, and more remembering that way. The sound effects, ambient sound, and character interaction make this feel like you're watching a TV show play out. I could close my eyes, and I'm there with them in the dark woods in the middle of a storm. And the next thing I know, I'm saving a little girl who was sold into slavery! Before you know it, I'm in Cambodia, then back to the United States again. It's great.

I also like how each episode is its own story. So it's ok if we can only listen to one 30 minute'ish episode, and then stop for the day. We're not sitting there thinking about what is going to happen next. I also like the moral lesson, and I'm able to teach Mr. B to put himself into someone else's shoes for a minute and learn the lesson himself.
.
Mr. B's favorite episode is Paradise Lost because it involves a storm. My favorite is Remember Nhu. I have a very dear friend who was an orphan in Cambodia. At that time, when children reached a certain age, they were sold into slavery. I want to say that age was 6. Her (adoptive) mom was in Thailand for work. She found out that this girl, and others, were about to be sold into slavery if they weren't adopted soon. So she took T (adopted) and left, but then she was arrested in Cambodia and put into a prison! They were going to put her to death, but they couldn't because of the little girl. Can you imagine the international ramifications! Long story short, she escaped during a political coup and escaped in the middle of the night. I just can't imagine the horrific lives these children must endure, but this story reminds me of the earthly angels that God sends to save them.
Overall, I recommend Brinkman Adventures to others!
Please be sure to check out what other Homeschool Review Crew members have to say!