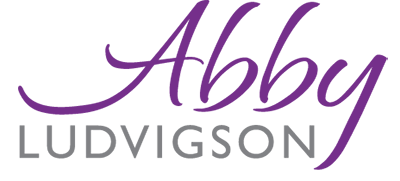 Sex and purity are hard topics for any parent to tackle, but Abby Ludvigson has created a great purity course that tackles the topic with the utmost grace and respect. Sex by Design is a workbook and video based course that features Abby before she was married. At 33 years old, and unmarried, Abby Ludvigson was still a virgin, and proud of it! And she should have been! She not only talks the talk in her videos, but she shows how she walks the walk, too.
The course is made up of 7 parts:
1.) Planning Ahead: Living Pure in a Sex-Saturated Culture
2.) Counting the Cost: Every Decision Has a Price Tag
3.) Dating: Doing Relationships God's Way
4.) Sex: God's Purpose and Plan
5.) Modesty: God Cares What I Wear
6.) Pornography: It's Deception and Steps to Get Out or Stay Out
7.) Secondary Virginity: Running Back to God
What is included?
Included in this kit is a Parent Guidebook, a Student Guidebook, and a DVD of the video clips.
How We Are Using This
Mr. B is 12, and my niece K is about to turn 23. I was initially going to just do this with Mr. B, until I received it. I then made the decision to work through it with my niece, as well. She's unmarried, and she's faced some difficult choices in her life. I felt this would be perfect for her, as well.
There are a number of ways you can work your way through this course, but we have chosen to go through this more thoroughly, and take our time. There is no rush! It's actually best to work through it slowly and fully, and really discuss the topics in depth-taking about a month or so for each segment.
Segment one is the only one we have finished as of right now, but I did take the time to flip through the remaining sections to get a sense of what they are about.
In segment one we meet Abby. She is talking to a group of at risk inner city youth, and her way of conversing is great. She uses humor, and she gets to your level to make it real. She lets you know she's faced the temptations you have faced, she has faced the peer pressure and the jokes, she's faced it and she's put God first. And if she can do it, anyone can do it. I LOVE THAT!

Segment one is all about putting God first, and the conviction and commitment to remain sexually pure until marriage. Abby talks about certain steps to this purity commitment:
The first step is the purity pledge card. The workbook has the card in it for the user to fill out, and keep. There's also a spot for witnesses to sign. I like how parents and their children can choose to be a part of this pledge, or your child can choose someone else they trust to witness their pledge certificate. This brings about a certain level of accountability just with that.
The second step is to build a strong support network. You should surround yourself with people who have the same purity values as yourself, especially as a teen. I remember in school how the teens would brag about their conquests and sexual adventures. It's easy to fall prey to that, and do things you don't really want to do while giving in to peer pressure. That's why having a support system of peers who share the same commitment to purity is important.
Third, you MUST set clear boundaries. That is sooo hard, and I know it was very hard for me as a teen/young adult. Shoot....it's hard for me NOW, but it has to be done. You have to set your own boundaries for your stopping point before marriage, and avoid the situations that can jeopardize that, or put you in a situation where you may falter. In my family, we always had an open door policy with dating. Where ever we were, the door was to remain open at all times. It was made clear my parents would not be giving any type of warning before entering a room, etc. This is a good example of not putting yourself in a situation where your boundaries will be tested.
Fourth, substance abuse-avoiding drugs and alcohol. I like how she points out the way drugs and alcohol can cause us more issues, and allow those pre-set boundaries to be ignored. Not long ago, when I was in college, there were several campus date rape cases that were on going. Most of them involved young girls, 18-19 yrs old, who had gone out (illegally) drinking with their friends, went home with guys and slept with them while being too drunk to make a good decision. It's so very important to stress this to our kids!
Finally, she talks about how you must monitor your exposure to media. Movies, TV Shows, commercials, and even ads in magazines can have a huge impact on how we view the world around us. And the view these things have of sex and purity may not be the same as God's---actually, most of the time they are vastly different.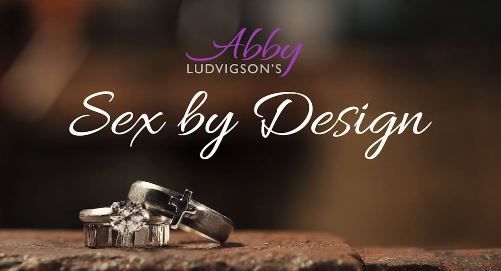 For my niece, I wanted her to see that it's not uncommon to be a virgin at her age, or older....and I wanted her to see that if you aren't still a virgin it doesn't mean you can't return to a state of purity. This is the ultimate reason why I wanted to work through this with her. It's hard being a teen or young adult today. It was hard when I was that age, and I know it's even harder now. We are bombarded with images of sex and lust on a daily basis, and it's time to fight back!
For my son, he's so young he's just not getting it yet. That has a lot to do with his special needs, so I will have to go back and pick this back up with him later. He's asking some questions now, and I've attempted to give him "the talk" several times, but he's just not "there" yet to fully understand it all. This program is still great for that, because it's laying a down a foundation to be used later when he does "get it" more. It's laying down a foundation that God wants him to respect women and their bodies, and that women should respect their own bodies as well. I have seen, even in the Christian homeschool community here, such a lack of respect being taught to boys when it comes to the girls. Even just a few months ago the parents and kids had an organized dance where a contest was held to award the boy who danced with the most girls. To me that is grossly disrespectful! So I am taking the chance to use this course to teach him to respect women, and their bodies. All too often we hear about girls being made to leave classes because their shoulders are showing, or even their collar bones. Why not the boys? Why are the boys and their education valued more than the girls? And why are the boys not taught better? That really irks me. If a boy is so overcome by distraction over a shoulder, then he truly needs to be taught more-so I'm using this course as a means to also instill this into my own son. Purity of heart, mind, and body. And I know it's working. We were watching a movie the other night, and a girl had on a low cut shirt and Mr. B hid his eyes saying she was showing too much skin and he wanted to respect her.
For the future, I plan to spend a great deal of time on segment 6. The power of pornography is great, and it is underestimated. My marriage ended over pornography and my ex's addiction to it. My son is already starting to understand things along those lines, and I'm teaching him now that it is wrong.
Overall, this is one of the best purity programs I've ever had the chance to look over and use. I love how Abby Ludvigson doesn't just talk a good game, but she's been there and done that. She is truly leading by example.

I found the parent book to be helpful in leading me in the right way to approach the topics and work within the program. The student book is great. It has a lot of question and answer pages that really get into the program and have your teen thinking about what has been covered in the lessons, and how it applies to them. Overall, I highly recommend Sex by Design.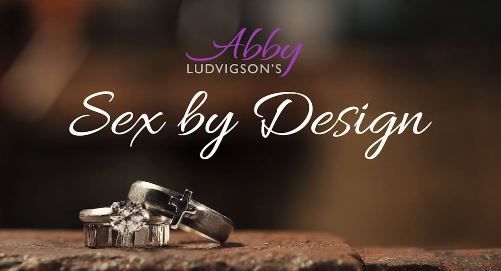 Please click the banner below to read more reviews by The Homeschool Review Crew!