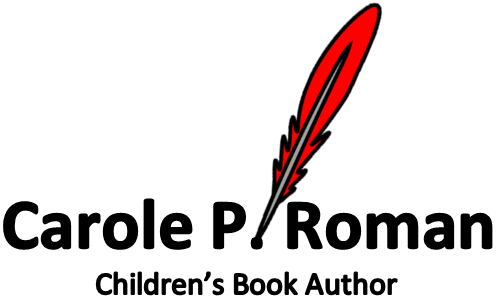 Last year, we brought you a review on 4 books by
Carole P. Roman
. Those books were so much fun, and Mr. B just LOVED them! He couldn't wait to get another goody in the mail, just for him! But this time, we were surprised with a couple of books for Princess J, too! Totally unexpected!
Part of the Bedtime Stories books, this is a really cute little story book, perfect for any little girl! This paperback book features a glossy cover, with 34 pages inside. The artwork reminds me of crayon or chalk drawings. This is a cute little story that features a mom and her two daughters. They ask her if a princess can be a firefighter. She goes on to tell them they can be anything they want to be: A firefighter, join the navy, be a doctor, or a judge, even a sculptor, etc. But in the end, no matter what they end up choosing to be when they grow up, they will always be a princess to her. This book is such a sweet treat for Mr. B's little sister, Princess Jennifer loves having this read to her!
This is one we were blessed with last year, as well. This one is part of the
If You Were Me and Lived in . . . Historical Series
. We plan to gift this to a family friend who has just begun their homeschool journey. This has always been a huge favorite for Mr. B!
This is a 58 page book that gives the life of a 12 year old boy on the Oregon Train. The story says your family was urged to make sure they completed their travels during the summertime in order to avoid the harsh weather winter could bring. This book really goes into detail about how life was like in a covered wagon, searching for a new home. I like how the book pointed out how hard it was to leave their extended family and friends behind to embark on a journey to a new, and unknown location. The story artwork is cartoon-like. The back features photos of real American West people such as Daniel Boone and Annie Oakley. There's also a glossary of terms.
Oh Susannah: It's in the Bag is a small, short chapter book that is part of the Early Chapter Reader Books- Oh Susannah series. Unlike other "beginner" chapter books, this one has font that is of "normal" size, and not larger than average. It has 34 pages, arranged in nine chapters. There's no colorful artwork, which is what you'd imagine with a chapter book. This book has a very good message. Susannah thinks she can deal with all of her problems, if she stuffs everything into her bookbag. Banana's, lunch, homework...and a small gym booklet that proved too much for the bag. Susannah figured out that when we try to hold our troubles in, the weight of them becomes too much for us to carry alone.
This book is part of the If You Were Me and Lived In . . . Cultural Series of books. Mr. B couldn't wait to get his hands on this one! He LOVES all things outer space right now, so I knew this one would be a HUGE hit! This glossy cover paperback has 43 pages full of solar system awesome-as Mr. B says. The book talks about how Mars got it's name, what life would potentially be like living on a colony on Mars, the moons of Mars, and when we can see them, and so much more! I love how she used something like moving to Mars to teach science topics like growing plants in Martian soil, and gravity. Like American West, If You Were Me and Lived on . . . Mars features an appendix with a pronunciation guide and definitions of the words.

Overall
Overall, you just can't go wrong with Carole P. Roman. I'm blessed we had the ability to review a variety of books for a variety of topics and ages. Princess J. loves her own princess themed book with Can a Princess be a Firefighter, and while Oh Susannah: It's in the Bag is a bit young in terms of reading level for Mr. B, the moral of the story is one we can all use. I can't wait to bless someone else with If You Were Me And Lived in . . . The American West, and Mr. B. absolutely adores his If You Were Me and Lived on . . . Mars book! I highly recommend these to others!!


Several members of the crew were blessed with a variety of Carole P. Roman books to review. Please click the banner below to read those reviews!