I had never heard of Greek 'n' Stuff before this review, so I was really excited to check out the Hey, Andrew! Teach Me Some Greek! - Level 3 Set .



We have tried Greek in the past, but the program was intended for students with more experience, so it didn't really work for us. Greek 'n' Stuff is different. It comes from the perspective that the student has never had Greek before. Everything is broken down into simple, easy to understand parts. For this review, we received the Level 3 Set. Included in this set is the Student workbook, an Answer Key, and a pronunciation disk for levels 3 and 4. There's also a Level 2 Set, but it is recommended for students in 4th grade and up, with no prior experience, to go ahead and start with Level 3. I was a bit iffy on it since he doesn't have a solid background in Greek, but so far it's been a good fit for us.




Mr. B has been wanting to learn Greek for quite some time. There was a long stint there where he kept answering all of his school work assignments in Greek, using a translator app. He also took it upon himself to try and learn the Greek alphabet on his own. Being completely honest, his love of Greek taught me a greater appreciation for the old phrase, "It's Greek to me" because that's exactly how I felt. I was so overwhelmed due to a lack of understanding. I mean, it's a whole new alphabet! HAHA! That's what kept getting me! If it was letters like I'm familiar with, sure...but this was different. Thankfully, Hey Andrew! Teach Me Some Greek! came along and helped me, too!
How we used this:
I first sat down and just looked everything over really good. Since this is completely foreign to me, pun only semi intended, I wanted to get a good grasp on it myself before presenting it to Mr. B. First thing I will tell you, you NEED the pronunciation disk. There's no way I would have been able to help Mr. B without that disk, or the answer key.
The Answer Key is great in and of itself. First, it's a complete copy of the student book, just with the answers in. I like this format because I can see exactly what he sees, so if he has a specific question, I can answer with ease.
After I was comfortable with everything, Mr. B sat down to work. There are weekly lessons, with daily assignments. 5 assignments per week. We tend to do a 3 to 4 day week in the summer, so some days he did 2 lessons, and a couple of weeks only 3. We managed to get through about 4 1/2 lessons during the review period.
He was immediately drawn to the cover art, which is quite lovely. He loves the game like feel of the assignments. We spent a little more time on the alphabet since he had tried teaching himself, I had to sort of break the incorrect information he had taught himself. We spent about a week or week and half on the alphabet. I fully admit that we spent this time because I was learning, also. Did you know there's upper and lower case letters? I didn't. Well, that may be an incorrect way of saying, and we may be completely wrong because the text only shows the letters in the book, and there was no "triangle" type for Delta, so Mr. B says the triangle shape is the upper case form? Here are some photos to show his work.
Do you notice how the text shows you how to say each letter? We were quite surprised to find out we were saying some of the WRONG! For example, Iota is not pronounced with a long I, but actually with a short I like you'd say in the word "put."
I think he did a great job!
See gamma there? He said those are upper and lower case letters.
I love this cover art!
I will say, this is one definite time I HIGHLY urge you to get the answer key AND the pronunciation disk. These have been instrumental in teaching this course, and learning from it. I can't stress that enough.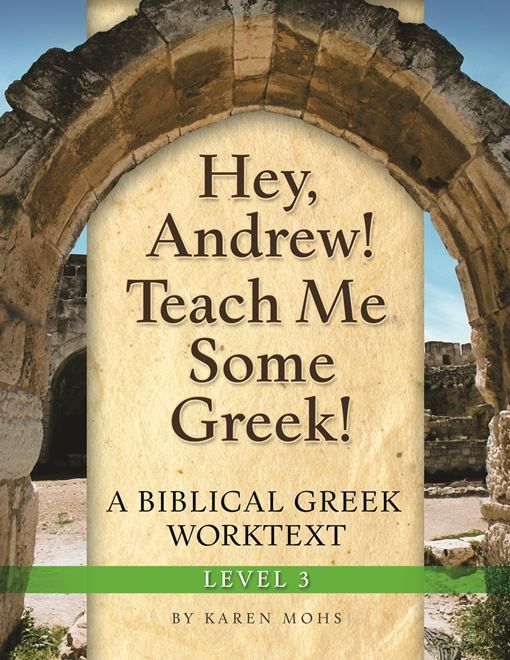 Overall, we really REALLY like this program! It's fun, easy to use and follow, and we are both learning a lot from it! I love going over the work with him and following along. It's been a great experience, and I plan to continue using this as one of his electives for the rest of the school year.
Does Greek 'n' Stuff Pass My 4 Ingredient
Test?
1.) Customization: Is it easily adaptable? Can we customize it to fit "us?" Can we modify or set our own schedule? Can we take breaks, jump ahead, or flat out skip?
These are physical books, so there's no time constraints that you'd find with an online program. I would not skip ahead at all. If your child already has a good background in Greek, then you may be able to move a little faster in places, but I would not just outright skip. I also wouldn't take an extended break just due to memory retention. Other than that, you can work at it at your own pace, though the suggested pace is 1 assignment each day for a lesson each week.
2.) Value: Is it long lasting? Will it cover multiple grade ranges? Are you locked in to one specific grade level? Are there hidden fees?
This is good for upper elementary through adult, so yes...it covers a wide range of ages. You are not locked in to anything since this is a physical product. What you buy is what you get. There are NO hidden fees.
3.) Attention span: Is it boring? Is it engaging? Is it varied enough for ADHD? Does it last too long?
Mr. B has thoroughly enjoyed the challenge this has presented to him. the lessons are not too long, nor are they boring. The pages are just black and white, so there's not a lot of distraction to them at all. I think it's great.
4.) Does it tie into other things we already have.
This is just straight up Greek, but it would fit along quite nicely with any ancient history you're doing!

Greek 'n' Stuff was kind enough to allow The Homeschool Review Crew to review a variety of their great products, please click the banner below to read more!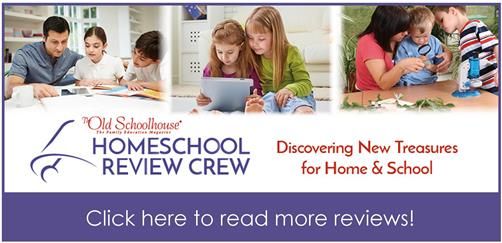 Social Media
Facebook: https://www.facebook.com/GreeknStuff/ https://www.facebook.com/groups/heyandrewteachmesomegreek/
Twitter: https://twitter.com/GreeknStuff Tag: @GreeknStuff
Instagram: https://www.instagram.com/karenmohs/ Tag: @karenmohs