We were recently given the chance to review a very fun, and cute App by
Veritas Press
.
Phonics Museum App
is a really cute, fun way for your early learner child to develop phonics awareness and understanding, and it is now available through the
app store
. Phonics Museum blends games and multi-sensory learning to your fingertips!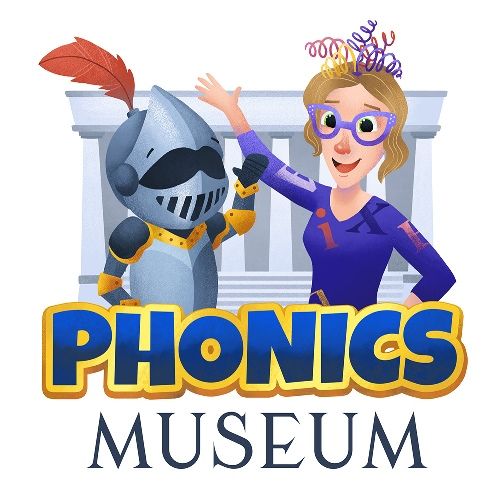 For this review, we received full access to the app for one year. Membership is 9.99/month, or $99/year.
How we used this:
I set up accounts for both Mr. B and Little Princess, his little sister. She is 4.5, and also has autism. I also sat up a 3rd account so I could play around myself. These games are a lot of fun, and I actually got caught up playing them myself haha!
Game play is pretty easy to navigate, and the app gives clear instructions. I would suggest helping younger kids. Mr. B had no issues setting us his own character, and navigating the virtual land, but Little Princess needed more guidance.
First you create your own avatar. Of course, I never took a pic of that. After that, you go to the Phonics Museum lobby area. To the left is a game pad icon. That's the "Free Play Room." There, your child can listen to all the little songs they learn in the games, as they play them.
The Elevator is how your child moves between the floors of the museum. They must learn the numbers, as they play, so you're getting number awareness with phonics!
The first floor is focused on the letter A. And it teaches your child how to play. Your child will find letters in paintings, such as a painting of Apples. "A a a a a a Apple!" By exploring the museum, your child will learn letters and sounds, while learning to read. And, they will develop a true love of learning to read, while playing
these fun little games.
Why does this work so well?
Phonics museum blends fun games with live teaching videos. Mrs. Biddle is an energetic, quirky teacher that Mr. B and Little Princess now ADORE! Mr. B of course can read, but he still enjoyed watching the short videos and playing the games. Little Princess would replay the videos over and over and over again. Often, she replays her favorite of the day a dozen times or more. That's one aspect of the app that I really like. Your child can replay the videos as they need to, or as you feel they should. But, your child can not "fast forward" or "rewind." I do wish we could do these, since Mr. B wasn't too interested in some of the videos due to his age and academic level, and Little Princess already knew some. But the fact your child can't skip ahead is great, too because this makes sure they complete the tasks.
I really like how each activity is numbered. This makes it easy for your child, especially special needs kids like Mr. B and Little Princess who need a visual chart, to know what to do next. AND, you get the added benefit of number sense being thrown in for good measure.
The paintings stay "locked" until your child finishes the activities for the one before. That's great incentive for them to work through the app so they can see all of the paintings.
Overall, this is a fun app that both Mr. B and Little Princess enjoy. Little Princess, though non verbal, will still sing these songs and repeat them daily. She will point to an Apple and say "A a a a a Apple!" So I know she's learning a lot from this.