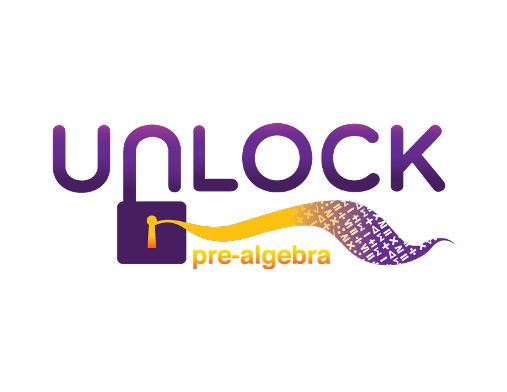 It's not secret that we really like
UnLock Math
. So when they came up for review, I was so excited to take another shot at
UnLock Pre-Algebra
. Mr. B did this once before, but he was a bit young for it, and needed a little assistance here and there. I wanted to see how he would do at a more appropriate age.
UnLock Math is a unique, online based Math program that features online practice, videos with a REAL teacher (whom Mr. B has a crush on I think HAHA!) and online tests and quizzes. The program is great for kids on the spectrum, or visual learners who also need a visual chart for task management. For this review, we received a one year subscription.
Login is super easy, and if you have read any of my reviews, you know this is a MAJOR thing for me! You can skip around as needed, which is great for us right now. Mr. B. is already proficient in the earlier aspects of this program, so I was able to start him out where he needs the most help. That's a great advantage over other programs that may be locked until you complete the portions in order. You are restricted to only your chosen grade level, but for us that's ok this time.
When your child logs in, this is the screen they see. They can choose which section they want. We call these chapters since that's easiest for Mr. B to understand. For us, we skipped one and two, and went straight to three. I already knew where to start him due to previous testing. I love how you can see the locks, and as you complete portions they unlock. And I like the gauge that gives a running tally of grade average. All of these visual details are perfect for kids like mine who may be on the spectrum, or just visual learners in general.
Within each "chapter" you can choose your daily lessons. The great thing about these lessons is that you can repeat the videos as needed. Mr. B is having such a hard time with order of operations! So we have watched that one over and over again.
I also love the fact it gives an objective. This is great for kids like Mr. B because it tells them what to expect. Again, perfect for us.
If you notice, there's also a place that says "Start" and at the bottom of the screen it says finish. This is PERFECT for spectrum kids, or kids who NEED that visual reminder! I can't stress enough just how great this feature is. And what is really interesting is that I spoke with the vendor about this, and it was just a sheer coincidence at the time! He'd never thought about how this design feature could or would fulfill such a huge need in this way.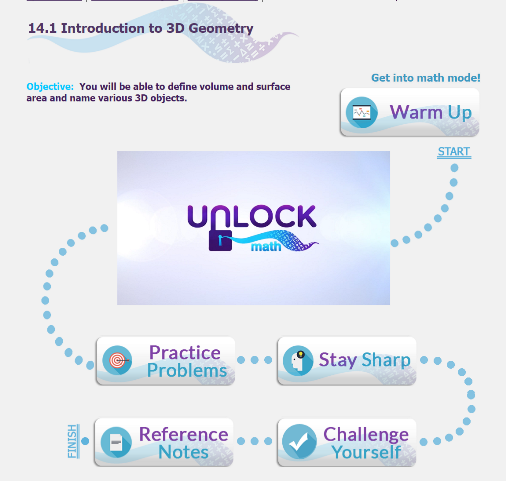 Practice Problems button is self explanatory. This is the "homework" part of the program.
The "Stay Sharp" feature is great. It's great practice for previously learned material.
The reference notes are good if you need that tangible item to hold in your hands. I will often print these for my own use in helping him.
Challenge Yourself is Mr. B's FAVORITE! I love the placement of this, because I've told him he can't skip any steps, and his "reward" is the Challenge Yourself part. These are critical thinking things.
Overall, we REALLY love UnLock Math. It is easy to log in, provide excellent visual task reminders, and Mr. B truly learns for it. This is by far one of our most favorite math programs out there, and the one that gets the most use. HIGHLY recommended, and it will see a lot of use!
Do you want to save $50 off of a 1 year subscription?
If so then click that handy dandy referral link!

Check out what the rest of The Homeschool Review Crew had to say!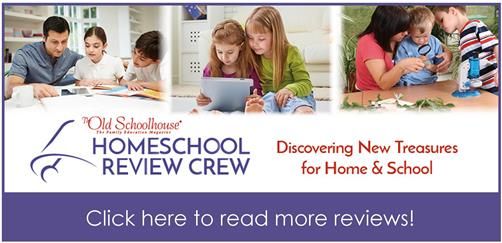 **Post may contain affiliate links**