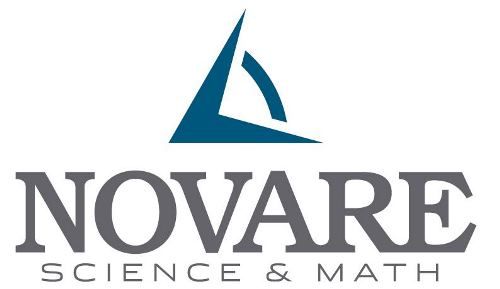 I had never heard of Novare Earth Science: God's World, Our Home until I ran across the program while looking over some Memoria Press goodies. We just reviewed Nature's Beautiful Order, and I was intrigued by the recommendation to check out Novare Science & Math.
Novare Earth Science: God's World, Our Home is intended for middle school aged kids. It's not an overly large book, but it is thick, and it is full of content that features minerals, historical geology, planetary study, and more. This uses a mastery based approach, and is Christian based. For this review, we received a physical copy of the book and a digital copy of the resource CD. Note: The digital download I received was for my review only. It is sold as a physical disk, and not available as a download for sale.


Mr. B LOVES all things science, so when the book came in he immediately ripped open the packaging and started reading. I received the disk as a digital download, and I set down to start downloading the components. I first looked over the sample schedule and lesson list. I really like the lesson list, and I use it for a schedule more so than the sample schedule. The Lesson list breaks down what is in each lesson.
I like the spot for notes, too. I can print that off, and make a note of anything that has troubled him, or points we want to investigate further.
The disk also includes images for each chapter, and not just a few either. There are a lot of images for each chapter!
The disk also includes quizzes, exams, experiment resources, and answers.
The book is pretty straight forward. It's full of text with photos to illustrate. Mr. B enjoyed reading through it. It's intended for middle school grades, and I would say that's about right. Even up to maybe 9th grade or so.
How'd we like it?
Like it? Mr. B LOVES it! He has read the book, almost in its entirety. He's not worked on all of the quizzes and all of that of course, but he's read the greatest portion of the book. For us, the reading was on a good level. I could see older students, older than middle school, benefiting from this as well.
It's a little wordy at times, but Mr. B likes the topic so he was ok with that. The font size is small, and there's a lot of words on each page. There's photos, charts, vocab lists, and activities mixed throughout that break up the actual text part, but those are still words.
We like looking at the large photos from the disk. The quizzes were thought provoking. I allowed him to do open book quizzes, but I made him do closed book tests. We used the quizzes as study guides, too.
I find this to be quite advanced, but suitable for the intended age range. I like how it's interdisciplinary in that it includes activities that can cross subjects like researching inventors, maps, and earth history. This course is Bible based, and from a Kingdom perspective.
I appreciate the suggested schedule, and prefer that to the calendar outline. I also really like the weekly review. This is GREAT for spectrum kids to make sure they didn't leave anything out of their studies. Overall, we really like it.
Does Novare Science & Math Pass My 4 Ingredient Test?
1.) Customization: Is it easily adaptable? Can we customize it to fit "us?" Can we modify or set our own schedule? Can we take breaks, jump ahead, or flat out skip?
It includes a suggested schedule, and a calendar that has lessons arranged every day. You could easily use the suggested schedule as a guide and set your own days for it. Since it is a physical product, you can easily take breaks as needed. You could jump ahead or skip, but you'd lose part of the overall mastery approach.
2.) Value: Is it long lasting? Will it cover multiple grade ranges? Are you locked in to one specific grade level? Are there hidden fees?
|There are no hidden fees. The intended grade level says middle school students, but honestly it is so in depth that older students could use it as well. I could easily see a 7th/8th grader and a 9th/10th grader using the same book if you wanted.
3.) Attention span: Is it boring? Is it engaging? Is it varied enough for ADHD? Does it last too long?
It can be a little wordy, and that could be overwhelming for some. You could break it down further and take your time a bit more if needed, offer up breaks, and that sort of thing. The pictures and charts help break it up, and Mr. B found it all very interesting. It could be intimidating for some kids, so you may have to work on a system that works for you.
4.) Does it tie into other things we already have.
Even though it includes other subject activities, I wouldn't say it ties in really. By that, I mean you won't find unit studies or themed studies in the truest sense of the meanings. This is a great science program, and it's intended to be a science program. You won't find specific language arts lessons in here, for example. There are vocabulary word lists so you could do lessons if you wanted.

Members of the Crew also reviewed
Introductory Physics,