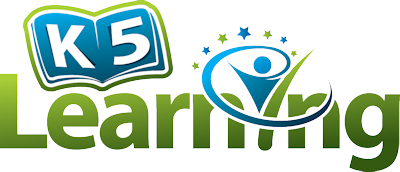 Mr. B really enjoys computer time, and I love when a product is both fun and educational. For the last several weeks, we have been using a really great online program by K5 Learning. Our 6 month subscription includes K5 Math, K5 Reading, and K5 Spelling. Subscriptions to K5 Learning are intended as a supplemental program for both homeschoolers and public school students, and subscriptions are either annual or monthly.
Logging in is super simple, and there is a clear "in your face" login button that is easy for me to find. There's a student login and a parent login, and I like having 2 sides like that. The student side is easy to navigate, so students won't get lost. And the parent side has an easy to follow format, as well.
I wasn't really sure where to start with Mr. B, so I utilized their Placement Tests. They have a placement exam for both reading, and math. He did reading first. I was happy to see his reading level was scored at a 6th grade and above. As a result, he was started on the highest level K5 Learning goes which is upper 5th. After that, I had him start Math. I knew Math would be different, and I love how K5 Learning breaks down the individual parts of the math so that you can see what areas are weak. The program tailor fits to your child's needs based off the placement test. I was very pleasantly surprised to see this was a truly tailored program. He was very weak in geometry skills, and those were the first things tackled when we first started with the math portion.

He really enjoyed playing the games and doing the lessons, but I had to remind him to go all the way to the STOP sign. Otherwise, he'd complete a game and stop then, and he wouldn't get credit for having completed. The actually learning lessons are intermixed with fun little games that provide a nice break. I wish there was a way to "rewind" so that he could replay a portion if needed, but overall I really like the interface.


I also wish there was a placement for spelling, since I know spelling is weak. I would like to see more done on the spelling side as that would really benefit us greatly. It is easy to add your own words and create your own quizzes and such.
I like this feature because I can customize it to fit our needs easily.
For reading, the program has mainly focused on reading comprehension for Mr. B since he moves too quickly and doesn't pay enough attention. Overall, I find it to be great practice!
Overall, we really like this program. I like that he can get in his computer time with a quality educational program, he likes that it is fun and entertaining. I call that a win/win for both of us! We will definitely continue using this!
Does K5 Learning Pass My 4 Ingredient Test?
1.) Customization: Is it easily adaptable? Can we customize it to fit "us?" Can we modify or set our own schedule? Can we take breaks, jump ahead, or flat out skip?


My using the placement tests, your child's education will be customized based off their test. The program incorporates games in it that act like breaks. You need to get to the STOP for progress to be saved. You can't skip as it goes in the order it sees fit.
2.) Value: Is it long lasting? Will it cover multiple grade ranges? Are you locked in to one specific grade level? Are there hidden fees?
You can have up to 4 students per account, K-5th. there are no hidden fees.
3.) Attention span: Is it boring? Is it engaging? Is it varied enough for ADHD? Does it last too long?

It's very well designed for ADHD given the game breaks and overall presentation. It's fun, colorful, and entertaining, but not distracting.
4.) Does it tie into other things we already have.
This is a good supplemental program for reading and math.
Please see what others from The Homeschool Review Crew had to say about K5 Learning!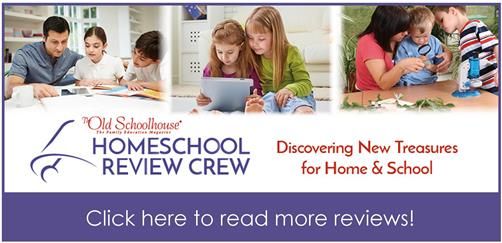 **This post may contain affiliate links**