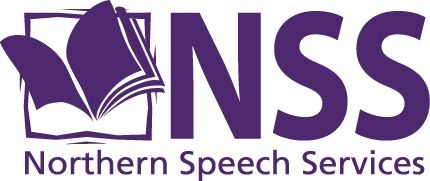 Speech therapy is a HUGE part of our lives, and has been since Mr. B was only 14 months old. Speech therapy is a crucial aspect of Autism therapy, and positive outcomes. I was very excited to learn of Northern Speech Services and their Color My Conversation program because I felt as if this program could be very beneficial to us in our homeschool.

Color My Conversation (CMC) is a very unique, multi-sensory at home speech therapy program. CMC includes a lot of visual, hands on manipulatives, as well as training videos online. Of course, this is not in any way intended to replace medical services, etc. BUT, if you are like me and you continue the therapy long after the sessions, CMC is for you. And, lets face it, not all insurance companies are on board with therapy for children with autism or developmental delays, especially late diagnosis children. Not every family is fortunate enough to live in an area where they can seek therapy services at a clinic. CMC is a great program for those situations.



We received the following:

- Inflatable Ball: used to remind or enhance the lesson of turn taking during conversations.
- "stepping stones:" These floor path stones are made of a rubber type material, and they do not easily skid on hardwood floors. These have a dry erase top, and we used them to visually see the flow of conversation.
-Approx. 9.5 feet of cloth ribbon
-Game board
-100 game pieces
-Game cards
-Wall poster
-Topic cards-great for conversation starters
-Music CD
-Dry erase wall cards
-2 Dry erase markers
-Instruction manual on CD
I think I covered everything in the box! The box is really strong, too. And everything easily fits in it. It's the perfect size to slip on a shelf, or under the coffee table like I do.
How it Works:
CMC is broken into different levels.

Beginner is for ages 5-12. This is your foundational level where kids learn about the rules of conversation. This is when the floor "stones" are introduced. You will toss a ball back and forth to demonstrate turn taking, and the flow of conversation is laid out.
Intermediate is for ages 5-12. This is where you take the rules, and expand. Your child will learn about WH questions, how to speak up and be clear, how to change topics, etc.
Advanced is for ages 8-12. Here, kids will comment on what is going on, or what others are doing. Kids will role play more here with being the main speaker or the main listener, and learn better strategies to change topics and take turns while speaking. This is the level I personally feel will be best suited if you can find a small group-even 2 or 3. It can be adapted, but I think a few same age peers would be perfect for this setting. If possible, perhaps even a mixed group- a couple neurotypical "role model" students as well as a couple with language issues. Mr. B's pre-school class was set up in this fashion, and the results were fantastic.
Expert Level: Variable ages. This is where you take the classroom learning and apply it to the real world. We have a local grocery store not far from us where most of the people working there know all about B. This is a good place to start the real world stuff for us when we get to that point.
The Methods Used:
Making this even better for autism, CMC doesn't just stick with one mode or method. The course incorporates:
Sign Language
Movement
Meaningful Eye Contact
Color Coding
Gestural Communication
Pictures-Symbols, and the like.
Beadwork
Songs and Rhymes
Role Playing
Worksheets
Interactive games
Video AND Audio Recording
Each lesson includes a letter for parents (great for teachers or group leaders,) an overview and what will be discussed and taught, a thorough "how-to" of the lesson that gives you a format to follow if you wish from what to say to the setting needed, and forms such as data keeping and assessments.
How we used this:
First, I want to say there is a URL that you use to access online training videos. I completely missed this until it dawned on me that there was supposed to be a video for each lesson. I though I had watched everything, and I was wrong. So, I had to go back and backtrace a bit of the parent training. Friends, this is what happens when you are reading directions with an 11 yr tornado whipping around you HAHA! I just wanted to point out, there ARE online training videos, and you are expected to watch these videos with each lesson, not binge watch 2 1/2 weeks of lessons like I did.
\
This program is so detailed, and has so many components to it, to make it such a wonderful program, that I spent a good week just familiarizing myself with everything. It is not difficult to learn. There's a manual on CD, and the above mentioned training videos, that guide you along the way. Once you read over everything, it's really pretty easy to implement. I will say, you will need a ball/tire pump with a needle to inflate the ball. So keep that in mind so you can have it on hand when your kit arrives.
After I learned how to implement everything, I decided to start at the very beginning. I set aside a time each week for our CMC sessions. We did 2 sessions a week, for 30 minutes each time. I planned our sessions into his schoolwork, and usually before the last subject for the day. That way, he was less apt to want to "take a break" and lose his focus. The course is optimal over 14-16 weeks, or you can use it as a 1 yr curriculum. I've decided Mr. B can benefit more from using it for a year, and moving slower, and focusing on problems areas as they arise. If it takes less time, then great.

Starting at the beginning, we only need the yellow stepping stones. I was a bit concerned these might scratch/scuff my floor, or skid. But they do not. You can write on these with a dry erase marker, so they serve has reminders. But I do not. I'm still trying to teach Mr. B that we only write on paper, so to deviate, even when allowed, would defeat what I've done so far. The yellow stepping stones are for greetings and endings. So these represent hello and goodbye. We discuss a variety of ways to greet others and say goodbye, such as hello, hi, how are you, good day, bye, bye bye, good night, etc.

When Mr. B was 3, I was blessed to attend a seminar where the key speaker was an internationally renowned speech therapist from Poland. After the seminar, I took Mr. B to her and more or less begged her for advice. I was seeking any kind of wisdom, direction...ANYTHING to get him to communicate. He spoke via echolalia at the time. She noticed this and said it was wonderful. She said I could use this to our advantage and give him a "bag of tricks" so to speak. She told me to have him say things or ask for things 5 different ways, that way if he never understood the need or use for communication he would at least be able to "fake" it. So I began having him do this. "I want juice." "Juice, please." "May I have juice?" "I would like juice, please." "I need juice, please." That is an example of what I'd have him say, except I was very careful to not say them in the same order, nor would I just have him say them like some kind of rote memory drill. We go over each greeting, or conversation starter (the green foot stone,) but I do it in a random order, and in a more natural way than a rote memory style. The red foot stones are conversation stoppers, and the blue ones are chit chat like topics. We've not progressed that far, yet, because he doesn't like to start conversations of my chosen topic.

**Note** For special needs children who may be unable to walk on the stepping path or who have intellectual disabilities they suggest using colored beads instead. I think this is a great idea for that, BUT I also think it is a GREAT idea for someone with autism to wear just as a reminder! Mr. B can wear his "speaking bracelet" and he can "flick" the beads as he works his way through, so he doesn't get lost in his own thoughts and lecture instead of conversing.




OVERALL:



This arrived at the perfect time for us, because Mr. B is EXTREMELY verbal. He is almost TOO verbal. But, he has issues with pragmatics, and the social dynamic of back and forth conversation. He would rather lecture than converse. CMC is designed for a small group setting, but we were able to adapt it to a one on one setting. We also used Mr. B's friends at times. I personally feel this is great for one on one, but it's REALLY great for a small group of child peers to use together!

The use of the ball is genius. First, it's a great manipulative to demonstrate turn taking in a tangible manner. Next, it promotes hand/eye coordination that can also help to foster body language in the long run. But also, it helps to build eye contact. Those with children who have autism know the hurdles we face to achieve eye contact. Temple Grandin says eye contact is "overrated." I would have to agree! I would rather my child look around and hold a meaningful, well executed conversation than stumble over his words because eye contact is so difficult for him to maintain. With that said, use of the ball in the back and forth turn taking portion has helped him to achieve a longer duration of more naturally maintained eye contact.

We were easily able to adapt this program to a one child setting. In addition to that, we were able to tailor it to his level. He's sort of inbetween levels, and there are gaps that need to be addressed across all levels. It is easy to read through the manual and decide where/what we needed to address. Here is an example:


Obviously, I didn't read this verbatim as it would not make sense with only one child. And at 11, and very verbal and high functioning, I did not need to define conversation, or have him repeat it in that manner. But we did discuss conversations, the role conversations play in our lives, and we talked about the yellow stone. We played the song, too. And Mr. B found it to be quite cute. It's a great one for younger kids, for sure.

The printable worksheets are great. They were a really nice way to exercise different portions of Mr. B's brain that he doesn't like to use. The promote a lot of deep thought and critical thinking, and Mr. B likes more concrete black and white answers. So this challenges him to really stop and think.
Overall, we really love this. I can see it helping, even if it is slowly at first. It has opened my eyes to a few problem areas I didn't realize we had, and it's allowing me to discuss these issues with his doctors so that we can really target them and help him move forward. I HIGHLY recommend this to others!
Does Northern Speech Services Color My Conversation Pass My 4 Ingredient Test?
1.) Customization: Is it easily adaptable? Can we customize it to fit "us?" Can we modify or set our own schedule? Can we take breaks, jump ahead, or flat out skip?
This is a PHYSICAL product. You can tailor it to your specific needs. It is best done in 1 45mins session each week, or 2 30mins sessions.
2.) Value: Is it long lasting? Will it cover multiple grade ranges? Are you locked in to one specific grade level? Are there hidden fees?
T
he general ages are K-around 7th, but I know a few adults who could benefit from this to be honest. It is really dependent on the person who is using it. My son is 11, and I can see him getting benefit from it until we finish the program. An older kid may not like the songs as much.
3.) Attention span: Is it boring? Is it engaging? Is it varied enough for ADHD? Does it last too long?
This is amazingly great for ADHD, Autism, language delays, Aspergers, and more. The duration is similar to most Speech/Language therapy session in clinic.
4.) Does it tie into other things we already have.
This is not an academic core subject or anything like that. It is a wonderful tool to augment your child's speech therapy.


Check out what others from The Homeschool Review Crew had to say!