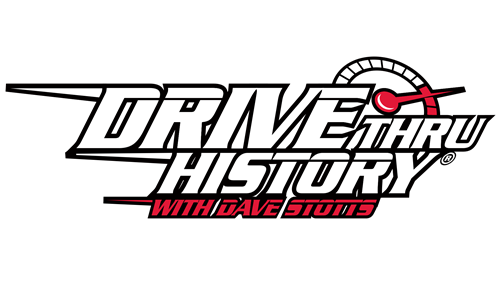 We love History in our home, especially Bible history, so I was so excited to be chosen to review the newest Drive Thru History® DVD set , Drive Thru History® – "The Gospels". This DVD set includes a great study guide and 18 episodes that span 9 hours. You go on a journey with Dave Stotts as he visits and explores the physical places in the Bible, and matches them with the actual scriptures from the Bible.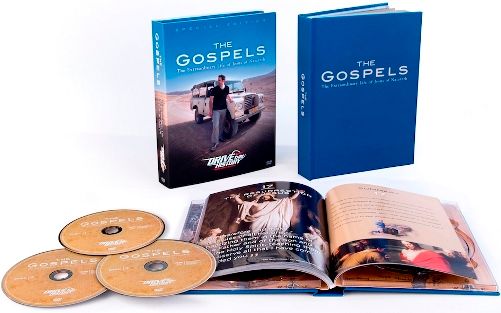 The 18 episodes included are:
The Historical Landscape
The Announcements
Jesus is Born
Jesus Grows Up
Jesus Starts His Ministry
Jesus Returns to Galilee
Jesus Begins His Miracles
Jesus Teaches with Authority
The Sermon on the Mount
Jesus Travels the Sea of Galilee
Jesus Travels North with His Apostles
A Final Trip to Jerusalem
Jesus Arrives in Jerusalem
The Last Supper
The Trial of Jesus
The Crucifixion of Jesus
The Resurrection of Jesus
Who is Jesus?
Our Experience: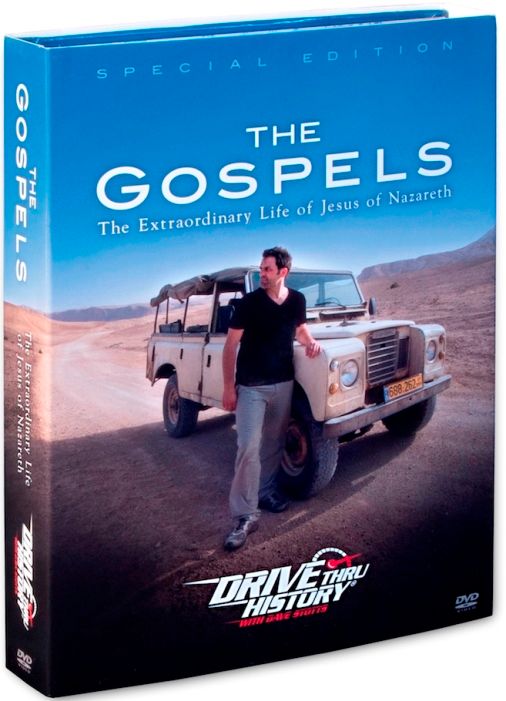 I had every intention of using this set as a weekly Bible study from the start, incorporating the Study Guide with each program. Then, my step dad's health declined rapidly and he was put under Hospice care. Such a lively and vibrant man just a year ago was now bedridden and unable to even go outside to sit on the porch. One day, my mom needed to be gone for an extended period of time so I drove over and stayed the day with him. I took this DVD set with me, knowing as a preacher he would really enjoy it. And boy was I right! He became alive seeing the places of the Bible, and matching it up with real scripture. We were both so enthralled that we just kept watching, until he finally fell asleep. All in all, I believe we watched 6 episodes on the first day!

Everything is arranged chronological, beginning with the land of Jesus' life. We then go through the birth and life of Jesus, exploring more than 50 ancient places in Israel, ultimately ending where you'd expect with the resurrection and prophesy. Frequently I would hear my step dad comment, "That's right. That's what it says." It's definitely memories I'll cherish forever.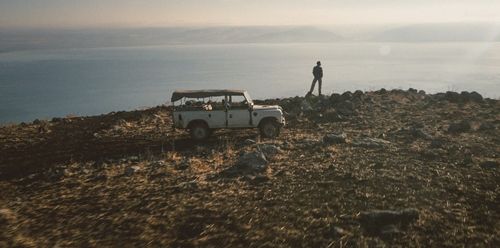 I brought the set back home, and decided to start all over at the beginning with M and Mr. B. I knew they'd like it as well, especially Mr. B because it coincides with the history we were doing this year. During the episodes, we talked a lot about how things were different than we imagined. Mr. B noted the difference in mangers, and how at Christmas they are all depicted as wooden structures. I always envisioned something like a barn stall. But Drive Thru History found them to be sort of like above ground cellars-concrete like structures that would have housed animals.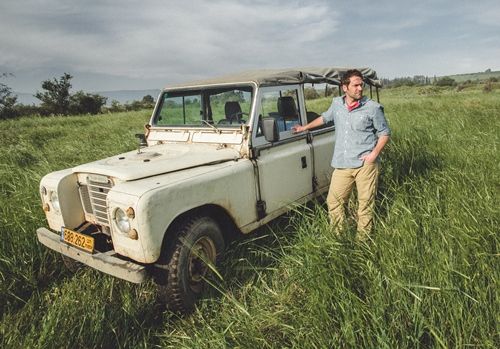 I found episodes 15-17 particularly moving, especially since we were watching just before Easter. Something about seeing the actual places just made it more emotional. It brought it to a whole new light for all of us, I think. Especially Mr. B who I think had a hard time trying to picture the places he read about in the Bible. Even M said a few things really surprised him when he saw the actual places.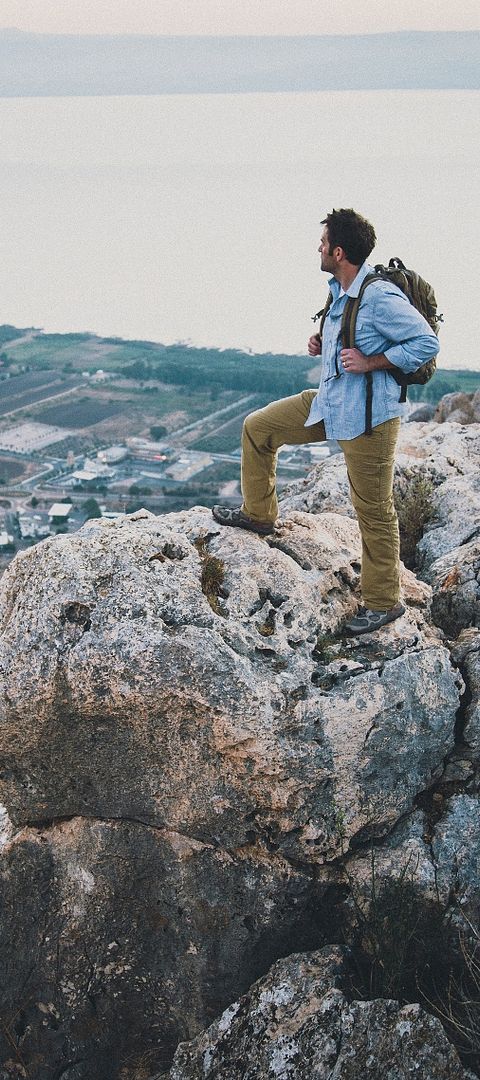 The study guide is included in the DVD set, and is made up of 118 color pages. This guide is great to use as a weekly study guide to promote discussion and deeper thinking. It flows beautifully with each episode, and it's very easy to use. Mr. B LOVES to just sit and read it and look at the pictures. I also used some of the discussion questions as writing prompts for Mr. B. You know how much I love products that cover more than one subject, and The Gospels does just that. We have Bible, History, Geography, and I managed to throw in Reading and Language Arts by having Mr. B read the study guide and write about the questions posted.
The episodes are entertaining and educational. David Stotts has a fun, knowledgeable personality which made the viewing that much better. We love documentaries anyway, but they really are made much better when the narrator is well spoken.

Overall, I would definitely recommend this set to everyone!
Does Drive Thru History®

DVD set ,

Drive Thru History® – "The Gospels" Pass My 4 Ingredient Test?
1.) Customization: Is it easily adaptable? Can we customize it to fit "us?" Can we modify or set our own schedule? Can we take breaks, jump ahead, or flat out skip?
This is a PHYSICAL product. You can tailor it to fit your schedule as you see fit. I wouldn't skip around since the episodes are arranged chronologically, as best as possible. You can choose to watch them all at once, or spread them out and use the included study guide. It's all up to you.
2.) Value: Is it long lasting? Will it cover multiple grade ranges? Are you locked in to one specific grade level? Are there hidden fees?
The intended age is 5th grade and up, but I can see younger kids enjoying the DVDs. There are no hidden fees.
3.) Attention span: Is it boring? Is it engaging? Is it varied enough for ADHD? Does it last too long?
Each episode is around 30-minutes long. Mr. B had no problems maintaining attention since it interests him. You can always pause and start again, if needed.
4.) Does it tie into other things we already have.
You could tie this in with Bible studies, geography, history-especially Bible History, etc. We even used it for Reading and Language Arts since I pulled from the Study Guide and had him read the summaries in the Study Guide, and answer discussion questions like they were essay questions.
I'm only 1 of 100 reviewers of The Homeschool Review Crew who reviewed this product. Please click below to check out their reviews!