Every now and then, a review comes up that screams M's name! M is an IT manager, and computers are his forte. I saw CompuScholar, Inc. and I just knew the Web Design course would be a perfect fit for M and Mr. B. And more importantly, I figured M could give his "expert" opinion.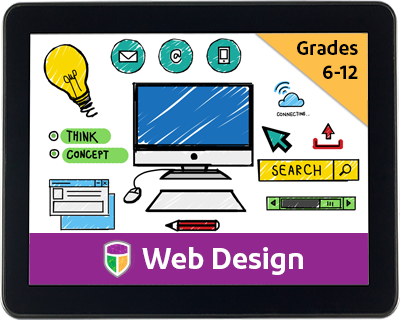 CompuScholar, Inc. offers really cool homeschool computer science programs that your child can take online. The courses are arranged by topics set into progressive chapters. Each chapter has a few lessons, complete with video, text, quiz, fun activity, and a chapter test.
It is easy to know you are in the correct course. Mr. B is easily able to log in, and get started on his own, with little or no assistance from M or myself.
You can navigate by links just above that purple banner, or you can click on the main links at the top of the page to go back to the overall chapter of your choice. The layout is very user friendly, with a cohesive look that makes navigation and understanding easy.
Screen snip of the quiz prompt. Your student has 3 attempts for each test or quiz.
The quizzes remind me of the same online quiz and test format I had in college. Your student has 3 attempts to take the quiz/test, and the highest score is kept. It is nearly impossible to accidentally take a quiz! You must first accept that you are taking an attempt, then at the end of the quiz you have to click submit. Be sure to click submit, otherwise your answers are graded and saved!
As I mentioned above, there are fun chapter activities to complete, that reinforce the overall topic of the chapter. This screen snip is from chapter one. I chose it so I could illustrate how explanatory the program is. It is really great for younger students, students who may not be tech savvy, and even parents to better understand their techie kids!
M really likes this program. He said it was very thorough and well executed. Mr. B has been enjoying taking the lessons. We have managed a lesson each week, and we are midway through Chapter 2, now. The program is planned for 34 weeks, if you follow the "Chapter a week" method they have laid out. There are a few chapters that necessitate 2 weeks. We chose to go slower in the beginning, and do a lesson each week. For some reason, that's the pace I had in my mind when we started, and I neglected to actually re-read the syllabus. We plan to do a chapter a week starting with chapter 3, so that we don't have to change up his schedule right now.
M is really impressed by this course, and that says a lot to me! It takes a great deal to impress him, and this has certainly done so. He and Mr. B look forward to their "computer time" together, and M often adds to the learning by teaching him other stuff along the way. Mr. B loves the bonding time, and the course. So it's a win/win for them. It was a bit of a frustration to get Mr. B to understand he had to click submit EVERY time. That is NOT a flaw in the program. It is something you may want to stress to your child, that they must slow down-pay attention-click submit.
Does CompuScholar, Inc. Pass My 4 Ingredient Test?
1.) Customization: Is it easily adaptable? Can we customize it to fit "us?" Can we modify or set our own schedule? Can we take breaks, jump ahead, or flat out skip?
This is a subscription based course, so you must keep that in mind. I would like to see the price PER course, and not per month or per year. But I also understand the reasoning behind this. Perhaps a 3 month or 6 month option would be a good idea.

While you CAN skip, I wouldn't. You can customize to your schedule, so long as you remember that you will run out of time so you may need to play catch up.
2.) Value: Is it long lasting? Will it cover multiple grade ranges? Are you locked in to one specific grade level? Are there hidden fees?
This does cover multiple grades. Your child has to be able to read, and read well. I would say 4th-5th grade would be able to take the course, but a parent may need to assist a little. This course would be be good for even up to 12th+ grade.
3.) Attention span: Is it boring? Is it engaging? Is it varied enough for ADHD? Does it last too long?
The lessons are not long, and the design is laid out in a very user friend way. Higher functioning special needs would have minimal problems, if any. This would be great for kids who may have a fascination with computers, etc. Autism parents, you know the type of fascination I'm talking about!

The quizzes are timed, so your child can watch the timer. If that is an issue for your child, you may need to be present to keep them on task. The ability to retake a test, and see what questions were answered incorrectly, greatly helps frustration levels.
4.) Does it tie into other things we already have.
This is strictly web design.
Please check out The Homeschool Review Crew for more reviews on
Web Design
, as well as
Java Programming
and
Digital Savvy
.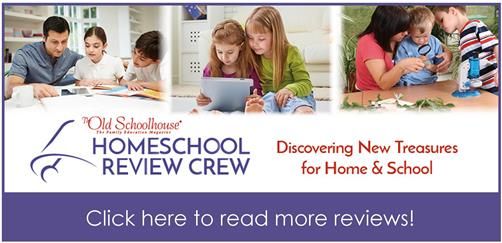 **Note: CompuScholar, Inc. was previously known as Homeschool Programming. Here are their social media links.**
Homeschool Programming
Facebook –
www.facebook.com/HomeschoolProgramming
Twitter –
https://twitter.com/HSProgramming
@hsprogramming
CompuScholar, Inc
https://www.facebook.com/CompuScholar
https://twitter.com/CompuScholar
@compuscholar