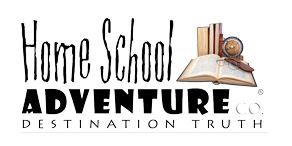 Recently, we were chosen to do a review on Celebrating Manhood: a rite of passage guide by Home School Adventure Co. I had honestly not put much thought into celebrating "manhood" or marking any sort of special transition between boyhood and childhood. That's not something my family has done in the past, and it wasn't anything I had heard any of my friends take part in, so I was quite intrigued in this book to say the least.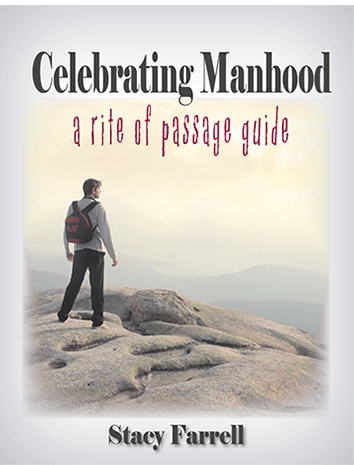 The good people of Home School Adventure Co. strive to bring biblical teachings and foundations to the core of education in all of their products, and Celebrating Manhood is no exception. Celebrating Manhood is a Rite of Passage guidebook designed to help you mark your son's transition from boyhood to manhood in a memorable way to make it special and unique. It helps you place an importance on this milestone for your son, letting him know he is valued and respected.

How does it work?
The "Blueprint" lays out the foundation of what will be going on in a very detailed manner.
You are to select just a few men in your son's life to invite over for this special occasion. The book suggests 3-5, but it's really a family dependent number. I think 3-5 is a good number, but you may feel the need to have a few more. You invite these men over for a special get together, just for your son. You serve them all a special meal, plan a physical activity such as a walk, playing ball, something like that, and then you organize a discussion period afterward. Each man is to prepare a blessing for your son that he will share following dinner. And hey, Moms....you need to leave! This is guy time. Serve the meal, and then skeedaddle away until time to clear the dishes. Let your son have his guy moment with the special men in his life.

The book has everything you need in it. There are templates for invitations, question and discussion cards, and even a how to. I am particular fond of the "If I had only known...," "What I value and Respect," and "I remember when...." cards. These are such wonderful prompts! It's a safe, natural way for the men in your son's life to give him advice in a way where he may truly accept it and get something from it.


What about single moms?

Being I was a single mom for a number of years, I understand how single moms may avoid something like this, and I may have glanced over it myself if I am being honest. I would have thought this is something for fathers and sons to do together, but it's not. This is for any man in your son's life, be in a youth leader, coach, grandfather, uncle, cousin, family friend, etc. For my son, we plan to invite his bio dad, his step dad, his step dad's father, his bowling coach, an uncle, and maybe a cousin. I'm not even going to be present as the guys plan to grill out and just hang out.

Overall

We are not at the point in my son's life where he is ready to make this transition, so we have yet to have our celebration, but I am in full planning mode for when we do. This isn't even something that would have been on my radar a few months ago, and I am so appreciative of Celebrating Manhood and Home School Adventure Co. for bringing this need to my attention. This is something I would have never thought to do on my own, and if I had thought of it I wouldn't have known where to start. This guide is easy to follow, and everything is right at my finger tips for easy planning! I highly recommend it to others who have sons who will be marking this special transition from boyhood to manhood!
See what other members of The Homeschool Review Crew had to say! Just click the banner below!