Have you any idea how much I adore Homeschool in the Woods? I have a friend who has used these products for years, and she kept posting pictures of these amazingly beautiful works of art that she called history projects. I was like, "yeah...whatever...schoolwork. Mmmhmm sure..." She convinced me that I HAD to try it for myself. We love hands on learning, so I thought..."Hey, why not give it a go?" And then . . . we were hooked! So now you can probably imagine my sheer joy and excitement when I saw Homeschool in the Woods newest addition, Ancient Greece, was up for review! And then you can probably imagine the squeal of delight I had when I found out I was chosen for the review!
For this review, we received 1 digital download for HISTORY Through the Ages Project Passport World History Study: Ancient Greece.
What is it?
So, what in the world is Homeschool in the Woods, anyway? It is an amazingly awesome history program that has hands on, fun projects, that end up resulting in nothing short of a work of art to be shared and enjoyed with your family and friends. You can create a scrapbook binder of sorts called a Scrapbook of Sights, or you can create really cool Lapbooks, OR you can do Both! Betcha can't guess what direction we take HAHA! Ancient Greece uses the same great techniques as all of the others before it to teach the history of Ancient Greece using fun "stops" that take your child on an epic adventure through time.

Each lesson is arranged in Stops. And each Stop is planned out for you so that you just read over your Travel Itinerary and print what is needed for each stop. There are also text pages that give a narrative of the lesson. In addition to that, there are recommended books that you can read for even more learning fun. This product is very Charlotte Mason friendly, if you like that method. If you tend to veer to a different teaching method, such as classical or traditional, then this is STILL a good product for you because you can really work it in to any curriculum type. I know some who even use it as their stand alone backbone history core, and supplement with additional reading along the way.

How we used it:

Last year we reviewed Project Passport The Middle Ages so we were able to skip over much of Stop 1. Much of Stop 1 consists of creating your Travel Case and Passport. Here's a photo from when we created that before, since there was no reason to redo it. That's the neat thing about these sets, you can can keep going with them and add to your travel case!
Now, it really depends on your preference how you want to initially proceed. I like to have everything printed and ready to go. So I first printed out everything I needed for the first 5 stops, including the text pages. Then, I arrange everything together with the supplies needed. This way, if Mr. B wants to do more than one stop in a day, we can. Sometimes we will work on the same 2 stops over the course of a couple of weeks, reading the text and recommended books, and even finding our own things online. So the first day was spent with Mr. B coloring the Scrapbook of Sights cover page and a few other things, like timeline pieces, and me printing and organizing. After that, we read the text out loud and did some work on post cards and the timeline. The timeline is really cool if you print it front and back the way the directions tell you to do, and then use packing tape to tape it together in a certain way. This allows for it to unfold and stretch out. But . . . I'm not nearly that awesome and coordinated, so I just printed it on one side only, and 3 hole punch the whole thing. It still works HAHA. Now, if you are not directionally challenged like me, and you can figure out which way to turn your pages so that they print correctly, then I highly recommend doing it the way the directions suggest to make it more awesome! Anyway, here are a few photos of our coloring work from Stop 1 and 2.
Before you get started, I HIGHLY recommend you pick up tape, double sided tape, packing tape, glue/glue sticks, scissors, maybe even an exacto knife, crayons, colored pencils, file folders, card stock in white and other colors, and lots of plain printer paper. We use a laser jet printer, so printing is fairly cheap for us. If you use an ink jet, you may want to think about adding ink to the supply list. This does require a LOT of printing. Now, we typically skip the colored cardstock. I have it, but I'd rather have a white background and color everything else. I can see the use for it to cut down on time with things like the post card stand, etc. But for us, I usually just grab a pack of white or off white.
I separate stops in folders or page protectors, and of course you need a colored folder for your travel case. If you're not new to Homeschool in the Woods, then you know the basic supplies you will need for the projects.
Now that I think about it, if they would offer a printed version of there history studies, that'd be FANTASTIC! Maybe something like a bound printed version so that people who can't print, or whatever, can buy THAT version instead. Dear Homeschool in the Woods powers that be, Come up with a pre-printed version of your amazingly awesome products! I'd be all for that! That would be awesome! I personally do not mind the printing, and having a digital or disk copy is great for those who may wish to use this with more than one student. BUT...having only 1 child, I am pretty sure I'd definitely buy a pre-printed version!
If you are unsure about anything, be sure to go to the product page and scroll down a bit to the tab that says Download Sample. HINT: It looks like this:
There you can download a sample that includes bits from throughout so you can get a feel for how the set up is, etc. There is also a sample of an audio clip as the program does include audio bits, as well.
Our Thoughts:
We LOVE it! It is the perfect program for us. We were able to skip over the travel case making part, which bumped us up a day or two, and it is fun to keep adding the travel "stickers" to the case. I think next time I'd like to print the timeline figures and other stick on things like that on adhesive paper so Mr. B can place them like stickers. I think it'd make for a much more polished look, overall. Mr. B really likes reading the text pages, and I find he reads them back to himself even after we've completed a stop. We keep them compiled in a binder, and I plan to bind them together in a book format to go along with our finished Scrapbook of Sights and travel case. The Lessons are in depth enough to cover a good deal of material, and there's plenty of room left for self exploration if you choose to go deeper into that lesson's topic. Mr. B never complains, and even asks to do his Homeschool in the Woods school work. It is fun, and not "school" like to him, at all. I even enjoy doing the projects with him. It is printing intensive, so keep that in mind. But it is WELL worth it!
Mr. B really likes working with the timeline, and adding all of the elements to the time line. He also LOVES the newspaper now! Before, it was a struggle to get him to write on the newspaper pages but now, he loves it. It's one of his favorite activities. He also really liked the Trojan Horse activity, and has made his own versions several times!
I really like constructing the Greek Columns of Stop 3, and all of the post cards. I get so tickled over the post cards! HAHA! I like how cumulative it is, too. The timeline, newspaper, and map are all things you keep adding to over the course of the study. That means your child sees previous work in addition to current work, for great retention. Overall, Homeschool in the Woods Project Passport Ancient Greece is a home run for us!
Does Homeschool in the Woods Pass My 4 Ingredient Test?
1.) Customization: Is it easily adaptable? Can we customize it to fit "us?" Can we modify or set our own schedule? Can we take breaks, jump ahead, or flat out skip?
The lessons build upon each other, so I do not suggest skipping stops. You can modify in the sense that you can choose what to do at each stop. You don't have to complete every single activity, and you don't have to do the recommended reading. We like to stretch it out longer, and use it for a longer period of time, so we delve deeper that others. You can complete this in just a couple of months, or you can make it last longer. It's up to you.
2.) Value: Is it long lasting? Will it cover multiple grade ranges? Are you locked in to one specific grade level? Are there hidden fees?
There are no hidden fees since this is either a digital download or a physical disk (they offer both, we were given the digital download.) You will need to supply the basic supplies yourself. This particular study will cover a very wide range of grades. Mr. B is 5th-6th in most things, but I can easily see a high schooler doing this program and enjoying it just the same.
3.) Attention span: Is it boring? Is it engaging? Is it varied enough for ADHD? Does it last too long?
For us, this is perfect the program for autism and ADHD. It is hands on, fun, and creative. Lessons can be as short as you want. You can complete an entire stop in a day, or you can spend a week or so doing it. It's up to you, which makes it great for autism and ADHD. I find this to be very grounding for Mr. B, and on the days when we can't do anything else, he is easily able to sit down, focus, and enjoy Homeschool in the Woods. We have even used lessons as party games! Not even kidding!
4.) Does it tie into other things we already have.
This would be great for any study on Ancient History.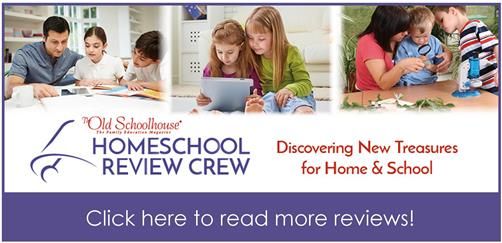 Social Media:
Facebook
Pinterest
Google+
Twitter
@HSintheWoods