Every once in a while, a vendor comes along that really makes my heart smile. They go out of their way to make sure their customers are happy, and it shows. CrossTimber is a very unique company that offers personalized products, such as a

Personalized Framed Plaque with Name Meaning and Bible Verse, that make for some terrific gifts; especially when you have a unique name like mine!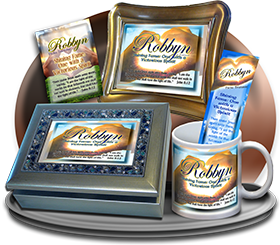 I thought, never in a million years will they be able to get the meaning of my name. You know those little trinkets and goodies that have names on them? I've always been able to find a million that say Melissa, or Michelle, or Jennifer, or whatever...but never MY name. I really wanted to get a 5x7 Framed Plaque with Mr. B's name on it, but the prospects of finally, FINALLY having something with my name on it won out. I received an email from the owner who said he was up for the challenge. I answered a few basic questions: "Is your name a combination of names?" "Do you know the cultural origin of your name?" "Do you know anything about how your parents chose your name?" I answered and later that day I was blessed with a huge gift. My name....and it's meaning. Never before had I received anything so marvelous!

The story of my name:

I always loved my name growing up, but it was very frustrating. People would mispronounce it, think it was a typo, or call me by the wrong name all together. I loathe the name Melissa because of this. My own dad never said, so he just called me "Sis," as did the rest of his friends. As a result, 90% of my family always called me "Sis" or "Missy." Through my childhood and teen years, I would refer to myself as only Missy because I hated my name being butchered all the time. Then I met my now ex-Husband, and he refused to call me anything other than my given name. He would say my name wasn't Missy, so he wasn't going to call me that. I always found that ironic since he goes by a shortened version of his name haha. Anyway, even my middle name is unique, and I've never found anything with that name either.

When my mom was younger, around 6th grade, a lady entered her classroom. This woman had married an American soldier, and she did not speak English. She was allowed to attend my mom's classes in order to learn the language. My mom remember her name for all those years, but she never knew how to spell it. Several years later, I'm born. I was actually nameless for around 2 weeks because my mom did not know how to spell my name. She took a guess, and created her own spelling when the hospital called to tell her they were running out of time to fill out my birth certificate. As for my middle name, my mom wanted to name me Jeanine after my Aunt Jean. My other aunt, my mom's sister, didn't like that idea very much haha, so she came up with my middle name. I spent my 30ish years thinking my middle name was a figment of my aunt's imagination or of English origin, never knowing it held any other meaning. My niece shares my middle name, as well as a classmate's younger sister. They were both given my middle name, due to it's uniqueness.

For internet safety reasons, I do not wish to use my actual names and the spellings of those names, so I will give you the cultural names and their meanings, as given to me by the wonderful people at CrossTimber.

Misaki: Japanese. Mi means Beautiful. Saki means Blossom. Misaki means Beautiful Blossom.

Janai: Various meanings, but the most fitting with Misaki is Small Bird.


Now, I did get Mr. B's name, too. When I named him, the name book said "Spirited." But CrossTimber was able to go back farther to an Old English meaning, that mean "From the Broad Clearning."

I LOVE this!
CrossTimber has so many looks to choose from when you choose your name plaque. There are nature scenes, fantasy, butterflies, animals, Celtic, etc...etc..etc.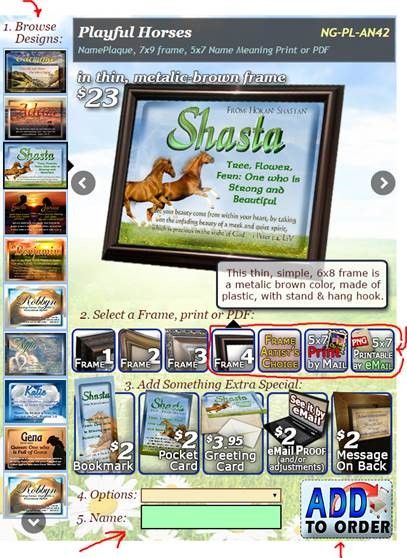 This is just a teeny tiny sampling of one subcategory! There's something for everyone, for sure!
Here is what I chose. PLEASE note: I removed our full names. Any alterations done are my own, and not a reflection of the company. I removed the names fairly quickly, so keep that in mind! I loved the vibrant colors of those tulips against the blue sky. Mr. B LOVES all things outspace right now. I chose digital files, rather than a framed print, so that I could have it printed and framed in frames I already have. Mine can be framed as a 10x12 and Mr. B's can be framed in a 7x9 frame.

These make wonderful gifts for anytime, but especially with the holidays coming up. I have a few family members who just might be getting their own name plaques! I can't recommend CrossTimber enough! Great company, and a great family! We are so blessed to have been introduced to them!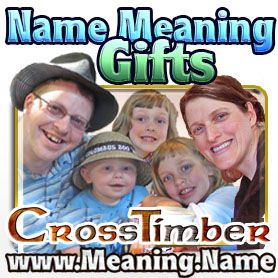 AND...Guess what?! There's a Giveaway! GO ENTER NOW!