I truly enjoy wholesome books with a biblical message. You know, the kind that make you feel good reading them, rather than the ones that make you feel like you need to repent after each chapter. The Pray-ers / Book 1 Troubles, written by Mark S. Mirza and published by CTM Publishing Atlanta, combines Mirza's work in prayer ministry with a talent for writing fiction.
This book is very interesting. First, it is not little. It's quite a large book at 374 pages. These pages are comprised of 44 chapters of the story itself, a preface explanation about how angels and demons are used in the book, an epilogue, as well as other reference pages.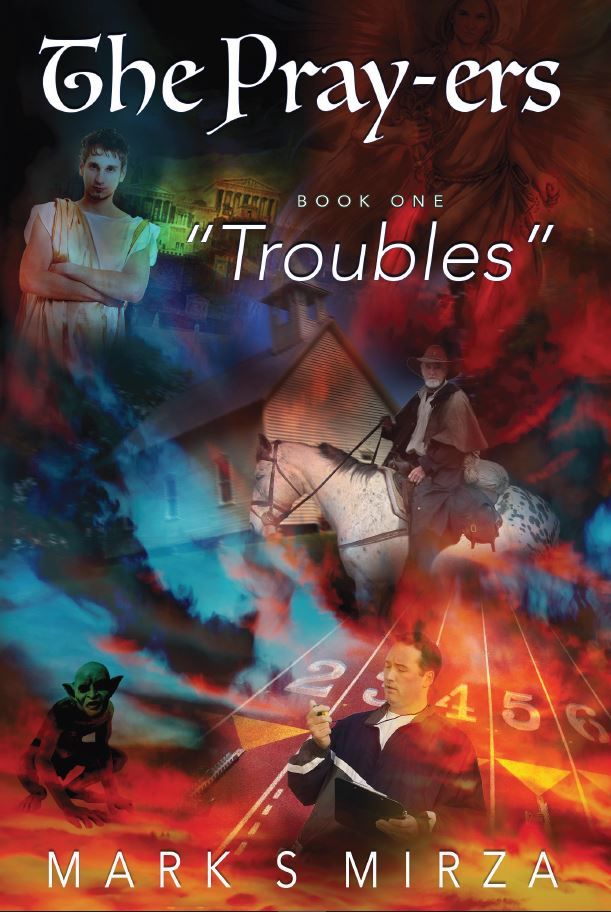 And as you can see, the cover is really cool!
My thoughts on this book:
First, the preface is great. It feels like the author is teaching or guiding the readers so that they do not misunderstand his intent. It is very clear he took liberties as a writer, and wants readers to know that he took liberties with the angels and demons in the book, and that these liberties are not Biblically based. I also appreciate the author's explanation of why he chose not to capitalize the names of demons. He says that is long standing personal preference of his, and he chose to write their names this way. Symbolically and sociologically speaking, I see his point here. By removing a capital letter, he removes their "proper" or "power" in a sense. We ALWAYS capitalize He, Him, His, God, and Jesus-so I agree with his personal preference not to dignify the demonic in the same manner. I may adopt this practice myself!
I believe in the power of prayer. I have witnessed the power of prayer. This book works to show how prayer, throughout the eras, works through lives. It starts out with a meeting of sorts of the demons to introduce us to them, and then progresses by alternating through out the eras. One line in particular struck me: "...looking out for number 1 started with us..." How often do we do that? How often do we look out for only ourselves or our family? I know I am guilty of this more than I should be. Yes, we should take care of ourselves and our families, but we should look out for more than just ourselves, too.

Each chapter is devoted to a particular era, so in a sense you are reading 3 stories, plus that of the demons and angels, all intertwined as one cohesive story. The author does a really good job painting the picture, and making each era its own separate and unique story line, but yet still linked to the other eras to show how prayer transcends time, and is as powerful today as it was in the 1st century. The book places an emphasis on trusting God's Will, and being thankful for even the bad times, because it is the bad times that teach us to appreciate the good, and give us the ability to help those in need. The book asks how can we expect to help others if we have never experienced their pain. This is so true, and so important to remember. God may not always answer my prayers the way I want, but he answers them His way, and His way is always better.
Overall, I love this book. This is an easy read, but not a light, brain numbing work. It is deep and meaningful, and really makes you think. And I love that. The characters are so real, and the scenarios are so vivid, that I forget I've been reading. The stories draw you in, and you don't want to leave. There are possible triggers for those experiencing infertility. There is a couple who had an abortion, and there is a couple who have been trying for a child, and have yet to conceive. There's also issues of gossip, mentions of rape and fornication, teen pregnancy, cancer, and atheism. This is a Christian novel. I highly recommend it.
Other members of the Homeschool Review Crew received this book as either a physical copy like me, or as an eBook. Please click the banner below to read their reviews.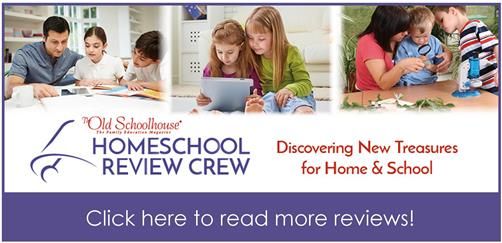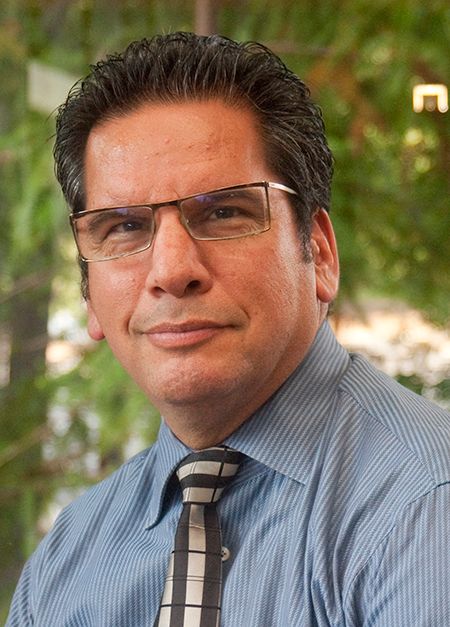 Facebook: https://www.facebook.com/ThePrayersNovel/
Twitter: https://twitter.com/ThePray_ers @ThePrayersNovel