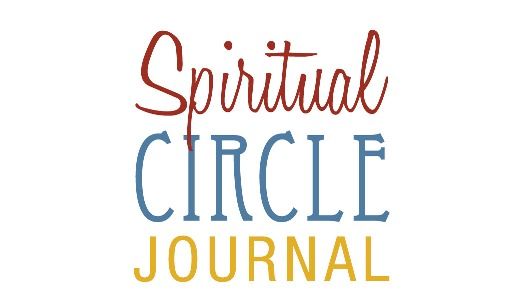 Autism comes with communication issues, both verbal and written. It's so difficult for these kiddos to express their thoughts and feelings. I had been longing for a way to help Mr. B connect and communicate his thoughts, and we came upon the Spiritual Circle Journal for Kids & Teens, by Spiritual Circle Journal.
This is a really nice journal that guides kids and teens into communicating about their worries and their triumphs. It is a great tool to guide kids into reflecting on their Bible studies, asking for prayer, and allowing God to work through them.
How we used this:
The first thing I did was get familiar with the book. There is a great 3 page parent guide that really helps you understand how to use this, helping your child even more. It shows you that this is supposed to be fun, and your child can use this how they wish. Each page is filled with little open pictures, like thought bubbles almost. And each has a code abbreviation in the top. These little thought bubble like areas are labeled with each different thing your child can journal about. There is a key in the front so that your child knows exactly what is to go where. I found we had to refer to this key quite often in the beginning, but as the days went by, we started to get the hang of it. There's also a sample page that really helped Mr. B figure out what he could write in each spot. Some days, like today, he didn't have much to say. But then again, we have had a very hectic few days.
Here is Mr. B's from today.
As you can see, he can see God moving in his life by helping him get better. He's been sick for quite some time. The verse he has on his mind lately is Rev. 1:8, "I am the Alpha and the Omega..."
The spaces to write in are not really large. I think a version where these were used as icons with lined pages for more writing would be fantastic. That would allow for neatness, and for fuller writing, especially from the older kids and teens. As it is now, it's a great tool to jot down ideas.
It was great for me to read what he has written. It gives me insight in the things that could be troubling him, thus affecting his overall behavior. For example, today he wrote that his worry and prayers were about being put to sleep for an upcoming gastro procedure. I had no idea he was worried about this as he couldn't verbally convey his feelings adequately to me. I don't think HE knew he that was his worry until he was able to sit down and really focus on it.
Overall:
Overall I really like this journal. It has a hard plastic front and back to protect it, and I can say from experience it does protect it from water drips so long as you act fast. It also helps make it more durable. A hardback version would be a great keepsake, so I'd love to see something like that in the future, especially with the icon/lined page idea I mentioned earlier. I love the introspection provided, and the way it eases Mr. B into being able to communicate with himself, and with me, his thoughts and feelings. We plan to continue using this product, and it will be great to show the doctors!
1.) Customization: Is it easily adaptable? Can we customize it to fit "us?" Can we modify or set our own schedule? Can we take breaks, jump ahead, or flat out skip?
This is a journal that you can use as you need. If you do not want to use it daily, that's ok. There's nothing really to skip or jump. It's like writing in a diary, but way cooler. The parent guide gives insight into ways your child can use this-from writing in the bubbles to making a collage using cutouts.
2.) Value: Is it long lasting? Will it cover multiple grade ranges? Are you locked in to one specific grade level? Are there hidden fees?
There are several pages in this physical journal. It is good for multiple ages, from younger child to older. You could even have younger kids draw small pictures or something like that. there are no hidden fees. I do wish there were lined pages for older kids. That would be fantastic to me. I also wish there was a keepsake/hardback option.
3.) Attention span: Is it boring? Is it engaging? Is it varied enough for ADHD? Does it last too long?
It doesn't take long to journal. Mr. B usually only spends 10-15 minutes at a time. Sometimes longer if he has a lot on his mind.
4.) Does it tie into other things we already have.
This is a prayer journal that would cover all aspects of your child's inner being. It is not an academic program or anything like that, but a guide to help your child spiritually and emotionally.
Please check out The Schoolhouse Review Crew for more reviews!