Not long ago I wrote a review about HelpTeaching.com, a subscription based site that offers lessons and supplemental printables that cover a vast assortment of topics and subjects. Then I reviewed a Pro Plan for grades 6 and up, and this time I'm reviewing the Help Teaching Pro Subscription for the younger grades.
You may be asking yourself, "What is the difference?" The subscription plan is the same, and gives access to all levels. But there is so much to cover on the site, that it requires two reviews! One to focus on the older students, and one for the younger students!
For this review, our membership was extended, and remains as pro plan.
How did we use this:
This is one of those unique products that is very versatile. I love "full access" subscriptions. They are great for special needs. Some days, Mr. B needs a refresher of earlier work. Some subjects he may be a bit below grade level, some he's right on par, and others he is ahead on. Having the ability to access all grade levels is great, and really saves a lot of money!
We used this for around 3-4 days a week. There were some weeks we couldn't log on as much due to travel commitments for appointments, but that's where the print feature comes in handy! I am able to pre-plan around our trips, and utilize the printed worksheets and tests so that he can do paperwork on the road, and watch the streamed lessons when we're settled in at home or in the hotel. It's a great time saver to be able to print and go!
Mr. B was having some difficulties with cause and effect and double negatives. I was easily able to navigate to a grade 3 LA lessons to go back over Cause and Effect, then browe to a Grade 5 lesson on Double Negatives! I really appreciate having that ability. Grade 4 Figurative Language is our current study right now. The lower levels offer scads of lessons for each subject. Here are a few screen shots to show you some of the topics covered.
This is a screen shot from 4th Grade. It shows just a few of the many Language Arts options.
This is obviously a selection of "all" of the Elementary grade science options.
I clicked on the Kindergarten tab just to see what all was offered there. This is just the top portion of the page. There's so much here offered for Pre-K and K!
This is part of one of the "Arts" tests under Grade 5. This is music appreciation test.
My Thoughts:
I really like the content of HelpTeaching.com. I like the options, and the way he can watch the lessons. It's really great to access all of the grade levels for one price, and that's great for families of multiple kids. With that said, I do have a few pet peeves. I'm not a huge fan of the browsing. I wish I could easily browse by grade and subject, but it always converts back to the subject for all grades for some reason. I would like to be able to just type in a search "Personification" and have it pop up. Or an option to "Browse all 4th grade Literature" and have it there. That'd be super great! I do really like how easy it is to assign the lesson, but you are required to email the link to the student. I wish there was a separate student login, so that I could assign straight to the student and he could log in and see what I would like for him to complete. Though the current way would work well for parents who work from home, or for those who are trying to teach their child more responsibility. But for younger students, it doesn't strike me as an effective means of independent work.
This is what I see when I browse Language Arts. There are other grades below this, but they are all together. That's great if you are just looking for topic specifics, but an option to sort by grade would be great, too.
Another change that could make this much better for special learns is a count of questions. This is the first Practice Question on one of the lessons. I would like to see some sort of counter so that Mr. B knows how much is ahead of him. The uncertainty gets him, as I'm sure it would other ASD students. Also, the pop up window could be a bit distracting with all of the background stuff there. It'd be GREAT if the printables associated with the streaming lessons could be included with each lesson, rather than in separate areas.
All in all, it works for us, but a few changes could make it so much better. There are a few things that may not make it a perfect fit for other special needs families, but as a whole I really like it a lot. All in all, the lower levels offer just as much "oomph" as the upper levels. There's a lot of great resources available for the younger crew, and it's all in depth and comprehensive.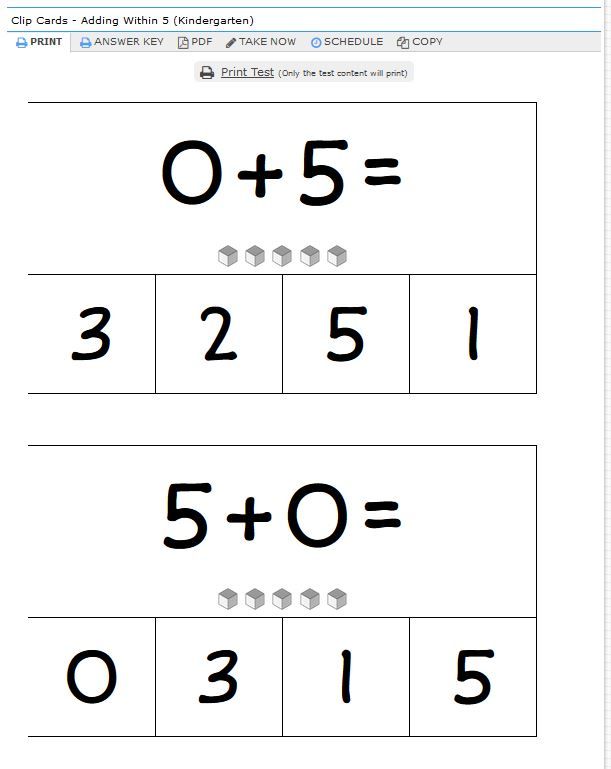 Does HelpTeaching.com Pass My 4 Ingredient Test?
1.) Customization: Is it easily adaptable? Can we customize it to fit "us?" Can we modify or set our own schedule? Can we take breaks, jump ahead, or flat out skip?
Yes, yes, and more yes. You have access to all grades, so you can access any of the elementary grades. Transitioning from Pre-K to K? NO PROBLEM! Need to fill a learning gap from Grade 2 as a Grade 5? Easy as can be! And the streaming is easily paused.
2.) Value: Is it long lasting? Will it cover multiple grade ranges? Are you locked in to one specific grade level? Are there hidden fees?
There are NO hidden fees! You are NOT locked into a grade level, and it covers Pre-k to 12th.
3.) Attention span: Is it boring? Is it engaging? Is it varied enough for ADHD? Does it last too long?
The work sheets are straight forward. They aren't flashy or anything like that. They aren't distracting, but they aren't necessarily attention grabbing either. They aren't too long, so the length of time wouldn't be a problem at all. The streaming videos are catchy and entertaining to make learning fun, and they are not a long duration at all.
4.) Does it tie into other things we already have.
How can it not?! It covers literature, math, science, social studies, language arts, arts, social and life skills, and more. There's so much to choose from, you can find a topic to fit nearly everything. This is more of a traditional method, so there's not a lot of CM related things or classical related methodologies.
Please check out the Homeschool Review Crew for more reviews!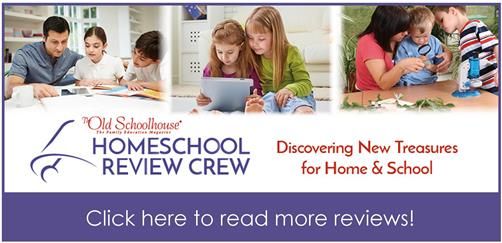 .