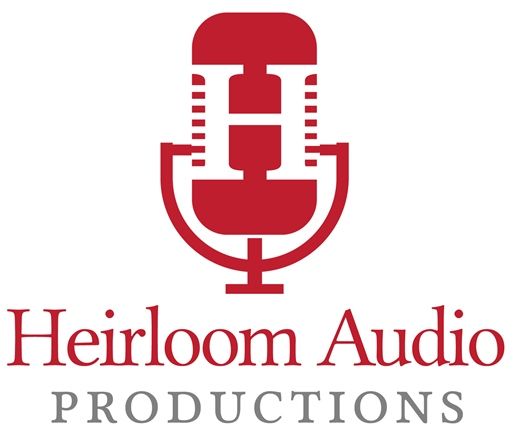 Have I mentioned how much I LOVE Heirloom Audio Productions? I know I have, because I soooo love Heirloom Audio Productions! Our first experience was with "In Freedom's Cause," and I was simply awestruck by the calming effect it had on Mr. B. He had been in full autism mode. I had just taken the package from the mailbox, and in a moment of desperation I popped Disk 1 into my car CD player, and it was instant calm. I'd never seen anything like it! I have no idea why, or how...but it worked to calm him in a way I'd never have expected. Since then we have been blessed to review "With Lee in Virginia," "The Dragon and the Raven," "Beric the Briton," and now "The Cat of Bubastes." It seems as if I love each more more than the other!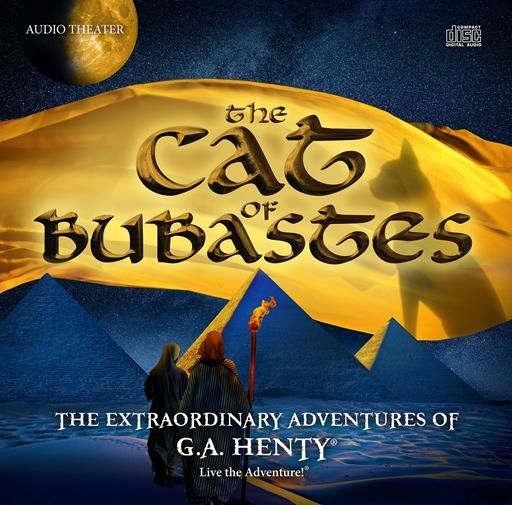 The Cat of Bubastes is set in Ancient Egypt. Prince (now King) Amuba and his long time protector Jethro are captured as slaves after their homeland was overtaken by Egyptian forces. They are blessed to be placed in the home of the Egyptian High Priest. Amuba is to be his son, Chebron's, companion and loyal friend. Chebron is accepted into the priesthood, and he begins spending a great deal of time in the temple. One fateful day, he and Amuba stumble upon an opened door that leads to the top of an idol statue where they overhear the plot to commit murder. Not just any murder, but the murder of an entire family! Not knowing what else to do, or who the plot was against, Chebron and Amuba narrowly escape and make their way to Chebron's brother, Neco. Neco is next in line to become high priest. Following the murder of Neco just after the boys visit him, Chebron's family goes to a vacation home to mourn while Amuba, Chebron, and Jethro remain behind to not only watch after the family's home and animals, but to hunt down a hawk that killed one of their animals. By accident, Chebron kills the family cat that is to be placed into a sacred position as the sacred Cat of Bubastes. As if one bad omen wasn't enough, the trio are now running for their lives after it is discovered they killed the cat. That's just a small taste of the action included in this audio drama!
For this review, we received a 2 disc set.
As with the other Heirloom Audio Reviews, we were also blessed with digital bonuses that include:
The Cat of Bubastes MP3 digital download.
Study and Discussion Guide that we use in a variety of ways, from writing and narration prompts, to discussion points to work on social communication skills. This also includes historical and Biblical information.
An eBook version of the G.A. Henty book that the audio drama is based. This is full of beautiful graphics!
A printable illustrated verse poster.
A printable cast poster.
Behind the scenes documentary that shows the making of The Cat of Bubastes.
Access to the Live Adventure newsletter.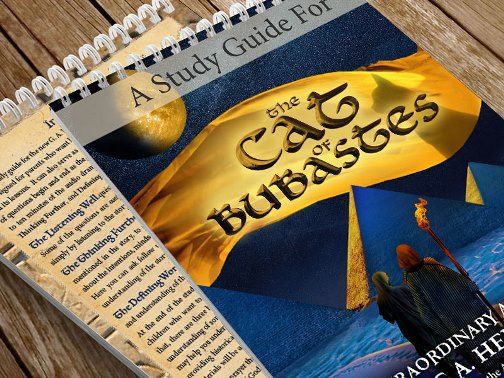 Our Thoughts:
We Love it! We listened to this on our long drive to medical appointments, and it's a great addition to our trip. I love that we can listen as a family, enjoy it together, and then have meaningful conversations on the topic. I don't feel guilty for Mr. B having to "miss" a school day, since we can supplement that school day with Heirloom Audio Productions. Then, when we get home, we can do writing projects or conversation prompts using the study guide. The posters are beautifully designed, and the digital mp3 is great. For those who enjoy newsletters, you may enjoy this one, too. The e-book is a work of art, simple as that. It is important to note that an audio drama is NOT an audio book. It is a theatrical performance that includes superb acting, ambient sounds, and a level of awesome that you can only understand once you experience it. With a cast that includes the likes of Brian Blessed and Sylvester McCoy, how can you possibly go wrong?! Heirloom Audio Productions has another home run with The Cat of Bubastes.
Does Heirloom Audio Productions The Cat of Bubastes Pass My 4 Ingredient Test?
1.) Customization: Is it easily adaptable? Can we customize it to fit "us?" Can we modify or set our own schedule? Can we take breaks, jump ahead, or flat out skip?
You can listen to it at your leisure. We like to listen to it straight through during one of our long drives to medical appointments. We listened to all of disk one and half of disk two while on the way to OT, then we re-listened to it all on the way to mamaw's house and back for dinner one evening! The Study Guide is versatile in that you can use it in a number of ways.
2.) Value: Is it long lasting? Will it cover multiple grade ranges? Are you locked in to one specific grade level? Are there hidden fees?
There are NO hidden fees. This is a physical product that kids and adults all will like.
3.) Attention span: Is it boring? Is it engaging? Is it varied enough for ADHD? Does it last too long?
Definitely NOT boring! We love it! It's great for auditory learners, too. It doesn't last too long, because you can choose the length of time to listen. We love it here, and find it to be calming, and entertaining. It captures our attention, and holds it for the duration of the program.
4.) Does it tie into other things we already have.
This would fit perfectly with an ancient history study or a Bible history study.
Please check out the Homeschool Review Crew for more reviews!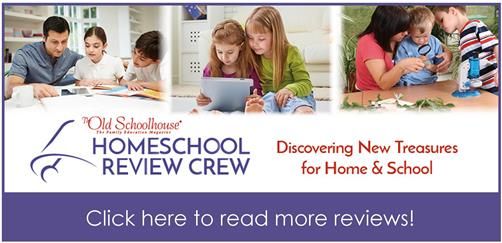 Facebook:
https://www.facebook.com/HeirloomAudio
Twitter:
https://twitter.com/HeirloomStories
Google+:
https://plus.google.com/b/114534826166314080647/114534826166314080647
Instagram: @HeirloomAudioOfficial