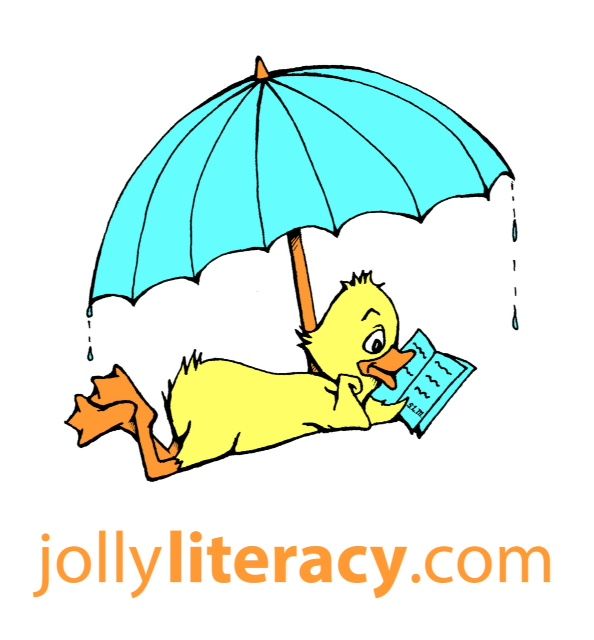 We have been reviewing a jollyliteracy.com Can Do Cubes set, by just2ducks LLC. This set is made up of several wooden blocks with a variety of letters and letter blends, as well as word chart poster, word chart poster, level 1 and 2 flip style books, DVD and CD-ROM supplements to aid in the use of the blocks. The program is split into level 1 and level 2, with level 1 having 27 blocks for use, and level 2 having 30. There's also punctuation blocks. We also received access to online worksheets and templates that I have found to be particularly helpful!

These blocks have the letters laser engraved, making them nice to look at, as well as use. They are smaller sized blocks, which are great for little hands. As an off label use, they are also great to use while working on fine motor skills!
How did we use these:
Mr. B has some issues spelling sounds. An "f" sound is spelled using an f, rather than other letter combinations that may make up the word. I wanted to review the Can Do Cubes to see if this multisensory approach would help him "get it." With the Can Do Cubes, he is able to see, and feel, the letters as he literally builds a word. With that said, he is above the level of level one, so we started off with level 2. Level one is more pre-reading, letter sounds, letter names. Level 2 is more blends.
With these cubes we can play games, such as randomly drawing cubes to see what words we can make, or how many words can we make with each different sound blend. Our favorite was drawing a letter blend, like OU, and then trying to make the most words in 60 seconds. He also uses them to make "road signs" spelling out his own city and road names haha!
What we liked and what we didn't:
I like that he can literally build a word. He can stack them, or line them out. He can FEEL the letters that are engraved, as well as feel the word once he has it built. That's really great. I like that I can give these to him for play, and he can still learn. I can give him spelling words to spell, and he uses the blocks to make the words, instead of writing them out.
I had a few issues trying to find the letters I needed at times. The packaging IS labeled, but with it being cardstock and cardboard, I wonder how long it will last. I wish there was more long lasting packaging for families who may wish to use these for longer. It is really nice to have the chart on the box, so that you don't need to spend a great deal of time searching for the correct cube, but with the packaging not being greatly durable, that might be an issue. Also, you will need to instruct your child to place them back in the proper place for easy use.
Here is a photo for reference:
As you can see, there are small letters under the blocks that show you what is in that group. Note: Not all sounds are listed. I had to use the chart for the "ph" for the "Phonics" graphic. Not a huge deal, but it could be frustrating for some special needs learners who have issues with being patient.
Overall:
Overall I really like this concept. The blocks are smooth, and the font used is easy to see and easy to read. It's really nice for the kids to be able to see the different sounds on the blocks, and then use those to build words. I like how each sound is represented. It's great to use to teach kids letter blend sounds, rather than sounding out each individual letter. I like that I was able to take an o and an a and "add them together" to make "oa" and show Mr. B, rather than trying to verbally explain it. There are capital letters included, but the blocks are mostly lower case, and that will also help younger students learn the lower case alphabet.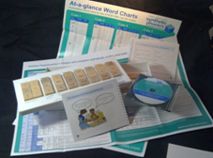 Please check out the Schoolhouse Review Crew for more reviews of Can Do Cubes!

Facebook:
www.facebook.com/jollyliteracy
Twitter:
www.twitter.com/jollyliteracy
Pinterest:
www.pinterest.com/jollyliteracy/