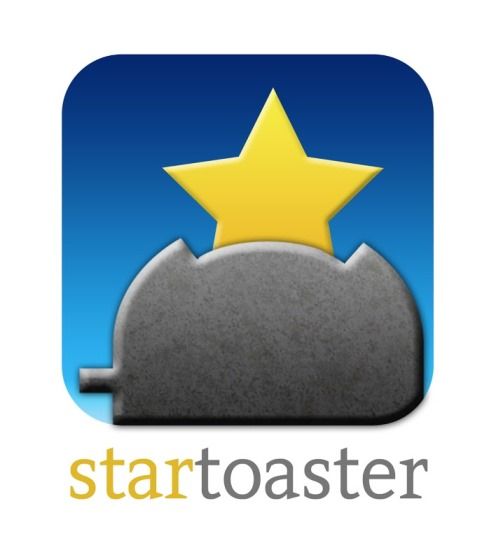 We love games that are fun and educational. To me, that's the best way to learn! Your child will retain more knowledge when it is presented in a way that is interesting and entertaining to them. That's one reason why I really like Star Toaster. Last year, we were given the chance to review for Star Toaster when we reviewed their Orphs of the Woodlands online subscription based program. This time around, we are reviewing their app based game called Orphs of the Woodlands at Tangletree.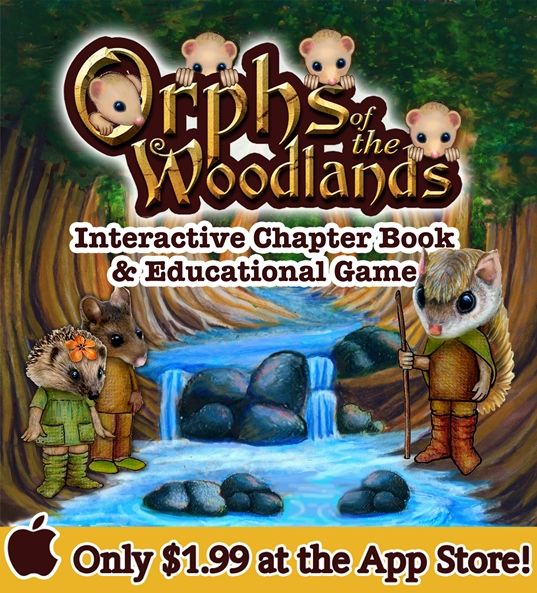 Orphs of the Woodlands at Tangletree is an app based educational game and interactive chapter book. Your child reads a few pages, then they do "jobs" to earn stars. The jobs are educational games in a variety of subjects. They then use these stars to care for their orph village. It is very similar to the online subscription program, but not as intense. The app covers the same subjects as the online program: Reading, Science, Language Arts, Arts, Life Skills, Thinking Skills, and Vocabulary. For this review, we received full access to the app and all available for purchase content.
How we used this:
We are in a mess of out of state doctor visits right now. This means long hours in the car, waiting in waiting rooms, and time spent in hotels. This app came at the perfect time. Mr. B used this a lot in the car, and quite a bit in the hotel and waiting rooms. It was nice for him to have a fun game for him to play, yet something that doubled as an educational supplement to help meet those homeschooling goals I have set. Plus it helped to ease his nerves, keep him occupied, and patient while waiting.
Mr. B has been working his way through the app in similar fashion to the online computer based program. He reads the chapter pages, which are low in number, and then he does the jobs. I've noticed the reading level seems to be lower on the app than the computer based program. Before, I thought it was a bit much for him at that time, but this seems to be on par with a fun educational game level. His reading level is above what is featured, but he doesn't mind since the app makes him feel as if it is more game and less school.

Like the computer based program, the app also has highlighted words that your child can click on for more learning. Some may be just simple definitions, such as the hedgehog sample shown below. Others can be more interactive video clip lessons. This feature adds so much depth to the app!
Our Thoughts:
I will fully admit to being as excited as Mr. B was to get my hands on this app! I had so much fun with Orphs of the Woodlands that I couldn't wait to try this out. I wasn't disappointed. It is just as much fun, and the company really worked hard to make a great game experience in an app form. Mr. B was very happy. If you will remember from my last review, Mr. B was frustrated with the amount of reading needed to complete the chapters, and the fact that he had to work through these chapters to get to the jobs in order to earn stars, or finish jobs to move on to the next chapter. That's a great incentive for most typical students, but for special needs learners that could be a hindrance. This is not an issue as all with the app. With in just a few minutes of using this new app he exclaimed, "WOW! I LOVE this! It's just the right amount of reading and I can get right to the work!" I don't think I could give it a better review than that one right there!
Overall:
We have really enjoyed this app. It is a great, educational way to pass the time. It's fun, entertaining, and a nice multi-sensory supplemental program that provides hours of entertainment. It works on all iOS devices, and each is independent of the other-meaning the work that is done on an iPod for example, is saved only to that iPod. This is great for families with multiple children, or for moms who like to play, too HAHA!
Does Star Toaster Orphs of the Woodlands at Tangletree Pass My 4 Ingredient Test?
1.) Customization: Is it easily adaptable? Can we customize it to fit "us?" Can we modify or set our own schedule? Can we take breaks, jump ahead, or flat out skip?
You can set your own schedule and take breaks as needed. This is an app, so as long as you have the app you have access. We have no ran into the inflexibility issues with the app that we had with the original online subscription. This is fantastic! Before, Mr. B would have to finish chapters to get to the jobs, then finish all of those jobs to get to the next chapter. The app is not like this at all. Also, the reading has been reduced a LOT in the app. This makes it much easier to modify and adapt for special needs users.

2.) Value: Is it long lasting? Will it cover multiple grade ranges? Are you locked in to one specific grade level? Are there hidden fees?

It is appropriate for a wide range of grades. Mr. B is moving into 6th grade, and this is still appropriate for him. There really aren't "grade levels." It's more based on the reading level of your child. As far as hidden fees, there are in game purchases if you wish to utilize them.



3.) Attention span: Is it boring? Is it engaging? Is it varied enough for ADHD? Does it last too long?


It is NOT boring at all. Mr. B would spend a great deal of time at one sitting if I allowed it. Each of the jobs are really educational games that your child wants to do in order to earn the stars to take care of their orphs. The stars are a great incentive. This covers so much more than reading, and it does a great job of showing how all of the subjects work together.


4.) Does it tie into other things we already have.
The jobs cover a wide range of subjects. There's math, reading (of course,) grammar, science, vocabulary, life skills, character building, etc. If the topic isn't exactly covered, this would be a great way to show concepts across a variety of topics.
Please click the banner below to see more Star Toaster reviews by The Schoolhouse Review Crew!