I am so excited to be able to bring you this review of
Veritas Press
and their Old Testament 1: Genesis to Joshua
Self-Paced Bible
. Genesis to Joshua will take your students from creation to the end of Joshua, covering 32 interactive courses. The characters of brother and sister duo Abigail and Asher host the course, with back up help by Teb and the cat and Tizzy the gnat.
The Course includes:
Art
Music
Geography
Chronological events memorized to music
Names, Places, and Dates
Activities such as projects, worksheets, and tests
32 Bible events
60 day money back guarantee
For this review, we received 1 Online Subscription to Self-Pace Bible Old Testament 1: Genesis to Joshua for 1 student to use.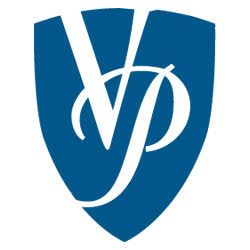 How Did We Use This?
Things got a bit hectic for us, and we were not able to start this until the 2nd week of having it, and then my cousin tragically passed away unexpectedly so we had to take some time during the last week as well. As a result, we had to double up a bit. So our mode of use this time period will differ significantly than others, just due to life obstacles that got in our way. With that said, I had him work multiple sections a day, instead of just one like I had intended. I am pretty sure Mr. B was thoroughly pleased to work additional sections because he has had a blast using this! I had absolutely no issues at all with having him do 2 or even 3 (cough 4) lessons in a day. He would happily sit there and giggle his way through them. He loves this.
Here are a few screen shots so you can get a sense of the program:
You walk through a small tutorial of sorts that instructs you how to use the program when you first begin. I like that you can choose specific slides in the show, as I have shown here.
The colors and graphics are very nice. Mr. B really likes them. I also like how you can click anywhere on the screen. This is better for those with fine motor skills issues who aren't as adept with mouse using just yet.
Another lesson.
As you can see, Abigail and her brother are both "real" and Teb and Tizzy are animated.
Verses like this are frequently repeated in each lesson to reinforce the overall lesson being taught. This particular lesson is about the fall of Adam and Eve.
There are a host of different activities and test activities. For example, the first lesson has your student selecting what was created on each day, and matching it to the corresponding day of creation. The only issue here would be fine motor skills. Mr. B had some difficulty manipulating the mouse to perform some of the tasks, so sometimes I would do that part for him as he answered.
Please note: You DO need an adequate internet connection for this. The internet connection on my laptop has been wonky recently thanks to hard drive repairs and weather. This caused some of the lessons over the last couple of weeks to load rather slowly, causing some frustration for Mr. B. This is NOT a program issue, but an issue on our end. Just be aware that you do need an internet connection.
Overall:
We really, really like this a lot! It's fun and entertaining for Mr. B, which really aids in learning. He loves watching the programs and playing the games. It's never hassle to get him to start, but usually a hassle to get him to stop and move on to something else! I am very pleased with this, and plan to finish Old Testament 1 and hopefully move our way through the other levels.
1.) Customization: Is it easily adaptable? Can we customize it to fit "us?" Can we modify or set our own schedule? Can we take breaks, jump ahead, or flat out skip?
You are on a time constraint with a 1 year membership, but you can set your own schedule with that in mind. You can not jump ahead or skip. I wish that was an option since we had to use a lot of time working in Creation when we have studied this extensively already. I wish we could have skipped beyond that point, or move around on our own as I see fit. I can see the reason why this isn't possible, but I just wish it was possible.
2.) Value: Is it long lasting? Will it cover multiple grade ranges? Are you locked in to one specific grade level? Are there hidden fees?
.
Membership is for a year, and you can cover multiple grades with this. I worked with B frequently, and so did M. We both learned from this! There are no hidden fees.
3.) Attention span: Is it boring? Is it engaging? Is it varied enough for ADHD? Does it last too long?
This is perfect for ADHD and autism. It's fun, entertaining, and you can stop when needed. It doesn't last too long at all. This has been a really great product for us!
4.) Does it tie into other things we already have.
This can work with any Bible based program you have that is on the same books in the Bible. This would also be fantastic for any classical education program!
The Crew was blessed to review various levels of the Self-Paced Bible, as well as a one year membership subscription to VeritasBible.com. Please click the banner below to check out all of the reviews!

SOCIAL MEDIA
Facebook:
https://www.facebook.com/veritaspress/
Pinterest:
https://www.pinterest.com/veritaspress/
Instagram:
https://www.instagram.com/veritaspress/
Twitter:
https://twitter.com/veritaspress
@VeritasPress