I can't tell you just how blessed we have been to get the chance to review a bone conduction headset by Forbrain-Sound For Life Ltd. This device is a headset that does not go in your ears, but instead rests just on the bone to give you bone conduction, or vibration. This is a way to transmit your voice, in a different manner than just via sound, to your brain. Using bone conduction, your voice is transmitted ten times faster than air conduction! When you use this device, you are able to hear your voice the way others hear it. This is so beneficial for so many! As you can imagine, with autism this has been a huge blessing!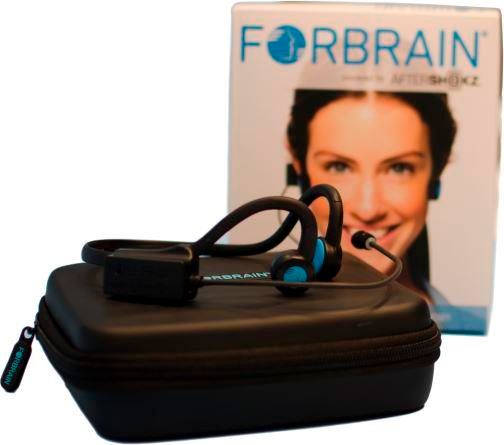 The Forbrain set we received includes:
The rechargable headset with adjustable microphone
3 microphone covers
1 Hard Case
1 USB charging cable
1 quick start guide
1 user manual
2 year warranty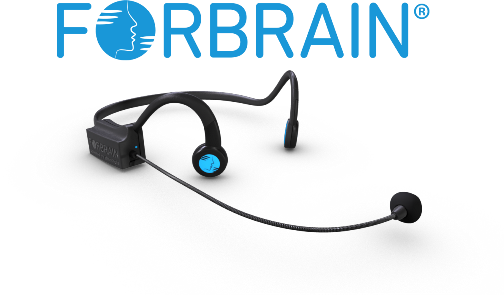 How we used this:
Auditory processing issues are a part of life for a large variety of people. For Mr. B, he is hit double due to autism and ADHD. Apraxia was a huge problem for him as a young child, and even now he has pronunciation issues. He has a lot of volume control issues, as well. Forbrain has helped with both of those, and more.
The company recommends time limits for differing age groups, topping out at 30 minutes for senior adults.
Mr. B used this for 15 minutes a day while reading out loud, doing math, and using his poetry memorization. As a result, I noted a marked improvement in his overall ability to stay on task and focus. I noticed he was not referring back to the reading text to answer questions, nor was he doddling off in his own little world while doing more complex math equations. He was able to self correct when he mispronounced a word, and there was less repetitive speech motions (like a broken record) while using this. In the weeks since starting, I've began to notice that these issues have lessened, or dimished all together, even while the Forbrain unit is not being used.
We also all took turns "playing" with it. I fully admit to using it while pretending I was the next best Grammy award winning singer! M put the unit on and said, "Wow! Do I really sound like this?" That was also my first though haha!
Overall, we all found the device to be comfortable to wear, and not limiting in our movement or activities. It is mobile in that it doesn't require the use of connected cords, so you can use this on the go if needed. You need to charge it for 2 hours before use, and after that the battery tends to last a LONG time. I haven't timed it exactly to see how long it lasts, but I know it's so long that I wasn't irritated or bothered to charge it. Charging is as simple as connecting it to your PC's USB port! It's really that simple.
The differences for us are really striking. Just now Mr. B was being loud, making a siren sound. I pulled out our Forbrain headset and put it on him just now. He has instantly quieted down, and he's not even half as loud as he was before.
My overall thoughts:
I wish I had had Forbrain when he was younger and going through his apraxia years. I can only imagine what a HUGE benefit this would have been back then! I can see a difference in his tone of voice as well as the volume used. He is more aware (aware?) of how loud he speaks, and he self corrects more. He doesn't experience as many "broken record" episodes, and they seem to be non existent while using the headset. It has truly helped with memorization, as well as helped him to focus and stay on task. I have found I do not need to redirect or prompt him to finish his lessons as frequently has before. I look forward to seeing what sort of changes future use may bring, as well as the long term impact of using this for a longer duration.
On a side note, I've discovered I may not be up for that Grammy any time soon, but I've sure had fun practicing! HAHA! No really, in all honesty, Forbrain has helped ME to stay focused while speaking. Adult ADHD is no fun, and can really hinder me when trying to verbally communicate. Using Forbrain has greatly helped me to increase my verbal skills, and staying on track of what I'm saying without getting distracted by outside stimuli.
I will say, it was a small battle to get him to wear it correctly, and not use it just for play. He wanted to put it in his ears and he wanted to blow into the mic, and just be silly at times. So that was a little bit of a behavior struggle, but nothing that would keep me from getting this amazing tool!
I'm only 1 of 85 reviewers for Forbrain-Sound For Life Ltd. Please click the banner below to find out how the others used this great product with their families!

Facebook
Twitter
LinkedIn