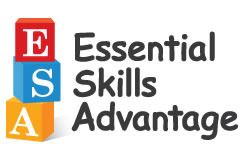 We truly love online learning. Mr. B excels with computer based programs. I will admit, this came as an initial shock. I always thought he would be too distracted, or perhaps his fine motor skills would not be up to par. I couldn't have been more wrong! It's now been nearly two years since we began our journey into computer or online based educational programs. I had never had the chance to use Essential Skills Advantage, so I was eager to get started with their Complete Home Learning Suite.
For this review, we received a one year online subscription to the Complete Home Learning Suite for one student.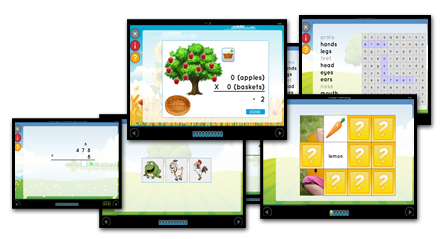 Essential Skills Advantage (ESA) Complete Home Learning Suite is a comprehensive online education that includes all the core subjects of reading, math, language arts, science, and geography. Grades covered are Kindergarten through grade 6. With ESA, the parent teacher is in charge of their child's education. You can tailor the subject to the grade ability for your child to ensure a successful learning experience. ESA couples typing skills and auditory and visual recognition to give students a solid foundational education with fun, interactive activities. Parents have all the tools they need to track and montior progress.
How We Used This:
We have been using ESA to fill in learning gaps, as well as our main online education core. Mr. B will login daily on some weeks, or 3 times a week on others, and complete tasks. For a while, I let him choose what he wanted to complete. But I then noticed it was finishing his favorites, but not even touching what he found displeasing (Language arts HAHA!) After I found this handy little piece of information out I started assigning him sections to complete. I would have him do at least one lesson, and allow him to do more when desired. He very much has enjoyed the colorful lessons, and the ease of use.
I really like that I can easily pull up reports of his progress.
The bar graph is easy to interpret, and it also gives him a visual of progress and "grade." As you can see, when I took this screen grab he had scored a 93% in 6th Grade Reading Comprehension and a 93% in Map and Globe Skills. If you click on each icon below that graph, you have even more information. I took this screen snip after he had finished the first reading lessons.
As you can see, the green indicates the percentage of work he has completed, and the yellow-orange is the grade average. Each lesson is titled, and I find this to be particularly helpful! The middle icon allows your student to attempt an activity again.
Mr. B asks to work on his ESA work. He enjoys the articles in the reading sections, and he loves the math and science, especially. I appreciate the variety and comprehensive nature of the lessons offered. This is a one stop shop for all of the core subjects! That's rare to find.
I also like that you can pick and choose through out the grades, rather than being locked into one grade level. With special needs, this time of variety is key to providing a well rounded and tailored education. Overall, I would (and have) recommend this to others!
Does Essential Skills Adviance Complete Home Learning Suite Pass My 4 Ingredient Test?
1.) Customization: Is it easily adaptable? Can we customize it to fit "us?" Can we modify or set our own schedule? Can we take breaks, jump ahead, or flat out skip?
You can work at your own pace, and you can choose academic levels with ease! You can definitely tailor this to fit your student.
2.) Value: Is it long lasting? Will it cover multiple grade ranges? Are you locked in to one specific grade level? Are there hidden fees?

This is a subscription based product, so you are limited by that. You are not locked into a specific grade level, and there are no hidden fees. It does cover a range of grade levels.
3.) Attention span: Is it boring? Is it engaging? Is it varied enough for ADHD? Does it last too long?
It is not boring, and it is engaging and varied. Use caution in the reading comprehension area because it may not be real clear that you need to scroll over, or read a specific passage by clicking on an icon. This may cause some frustration for some kiddos (like mine until I figured that out!) It would be nice if there was a way to have the article appear automatically in a separate window as it does not do this for us.
4.) Does it tie into other things we already have.
Yes. There's a whole host of topics of interest!
Please click the banner below to read more reviews of ESA Complete Home Learning Suite!