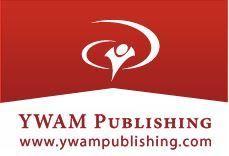 We LOVE YWAM Publishing, so we were thrilled to be able to review their Heroes of History-Meriwether Lewis book and its Digital Unit Study! Covering the life and times of Meriwether Lewis, of Lewis and Clark fame, this showcases the courage and determination Lewis showed when commissioned by President Jefferson to explore unknown lands in the quest to know what unkown, uncharted lands lie beyond the mapped lands already known, and to discover a land route to the Pacific. The book covers Meriwether Lewis' life from childhood to his rather questionable death, and the impact he had on American History.
The Digital Unit Study is full of goodies to accompany the book. The PDFs consist of activities, famous quotes, and chapter questions for your student to complete. Each chapter has 4 questions.
YWAM Publishing offers scads of real story historybooks in their Christian Heroes: Then & Now series, as well as their Heroes of History Series. These books read like story books, but they are based on the true lives of the individuals in the books. Last year we were blessed to review Heroes of History-Thomas Edison, and we have been YWAM fans ever since!
For this review we received a physical copy of the Heroes of History- Meriwether Lewis book and a digital download containing the Unit Study Guide. They are working to convert all of their Unit Study Guides to PDF format for ease of use on multiple devices, so there are only a limited number of physical disks remaining.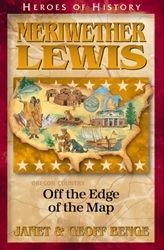 How we used this:
Mr. B is a relunctant reader, so I had hoped a book based on something he truly loves, maps and geography, would spur him to *want* to read. His favorite reading is non-fiction, "information" texts, so I figured this would work well for him, and I was right. He has enjoyed this reading selection, and has read without fuss each class day. The Digital Unit Study provided needed reading breaks, and activities that really worked to reinforce what he was reading.
We used the guide in several ways. For example, page nine is a set of quotes. Mr. B used to have beautiful penmanship, then he started to grow up on me haha! Now he's handwriting is atrocious! So I used the quotes as copywork to work on penmanship skills. I do wish there was a section of questions in the Unit Study Guide that are more consumable student "workbook'ish." There are four questions for each chapter, and they are more or less essay style questions. One is a vocabulary word that your child must define, then use in a sentence which was Mr. B's favorite! It would have been nice to have had a page or 2 dedicated to each chapter, with space to write the answer on a print out worksheet. We are working on forming sentences that fit within the space provided, and this would have really helped with that. Plus, it would have been much easier to print the corresponding pages from the Digital Unit Study for him to work on as he read. Instead, if I printed them as is, he wouldn't pay attention to the changing chapters and became agitated and frustrated at being unable to answer all of the questions. To combat this, I simply highlighted the portions I wanted him to complete each day, and allowed him to X out what he had already finished.
I do really like how YWAM has provided thoughts and ideas in the Digital Unit Study on how to incorporate the activities into group activities. I also really like all the activity suggestions. You can really make a full scope learning event with just this book as it covers so much. There's even a chart to suggest how to incorporate all of the core subjects using this same topic.
While we haven't quite finished the book to be able to fully utilize this guide, I feel we will be sticking with this for a while still yet. I would like to fully explore a several of the suggested activities that seem to require the book to be fully completed before attempting. I do wish there were more question and answer type activities on a chapter to chapter basis. Waiting to do some of these activities also acts as an incentive for Mr. B to complete the reading in a timely fashion.
I've been quite sick for the last few days. I hope to add in some photos of his completed work on the Unit Study Guide as soon as I feel a little better. He colored in a map of the states visited by Meriwether Lewis in the book, as well as copied their trail onto another map. He also used the quotes as copywork practice, and answered the chapter questions either orally or on paper.
Overall:
We highly recommend YWAM Publishing. I have, just this week, talked to several homeschool friends about how they could incorporate YWAM books into their homeschools to fill social studies gaps they have. The guide is great with the book, and I honestly can't imagine having the book without the guide. The reading level is intended for around 10yrs old, and I found this to be pretty accurate. Younger students would benefit from this as a read aloud, and older students would still benefit from the lesson material, so I could definitely see this benefiting a larger family who could utilize the group project suggestions in the study guide.
Does YWAM Publishing Pass My 4 Ingredient Test?
1.) Customization: Is it easily adaptable? Can we customize it to fit "us?" Can we modify or set our own schedule? Can we take breaks, jump ahead, or flat out skip?
You can have your child read this and his/her own pace, or you can read it to them. You could easily make this a group story time. The Unit Study Guide provides a bunch of activity suggestions that are easily adaptable. The guide provides a lot of extra activities that one simple can't finish them all in one study!
2.) Value: Is it long lasting? Will it cover multiple grade ranges? Are you loc
ked in to one specific grade level? Are there hidden fees?
There are no hidden fees. This could easily be a group lesson. There's no real grade level, just reading ability.
3.) Attention span: Is it boring? Is it engaging? Is it varied enough for ADHD? Does it last too long?
This would depend on your child's interest in reading and the subject matter. Mr. B rather enjoys it. He will read longer some days, and not so long other days.
4.) Does it tie into other things we already have.
YWAM Publishing has so many titles in both of the series that you can find a title to fit dozens of different topics!
The Schoolhouse Review Crew were given several review choices, and
Heroes of History-
Meriwether Lewis was just one of those choices. Please click the banner below so that you can read about other titles including Abraham Lincoln, Corrie ten Boom, John Adams, C.S. Lewis, and more!

SOCIAL MEDIA:
Website:
www.ywampublishing.com
Facebook
:
http://on.fb.me/o9VOMN
Twitter:
@YWAMpublishing
http://twitter.com/YWAMpublishing
@YWAMpublishing
Pinterest:
http://www.pinterest.com/YWAMpublishing
The YWAM Publishing Blog:
www.ywampublishingblog.com