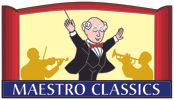 Classical music is grounding for us, and Tchaikovsky is one of my personal favorite composers. So you can imagine I was pretty excited when I was chosen to review The Nutcracker for Maestro Classics. My favorite composer plus my favorite score plus Jim Weiss narrating?! YES, PLEASE! This is a 58 minute CD that seamlessly condenses the Nutcracker performance, performed by the London Philharmonic Orchestra, with Jim Weiss narrating in only the way he can, to help explain what is going on and why. This product comes in either a physical CD (which is what we received) or a digital download. Both of these also come with an additional activity book that includes additional history and fun activities such as puzzles (physical book with the CD.) Also, they offer a free study guide on their website that suggests fun activities and additional learning experiences.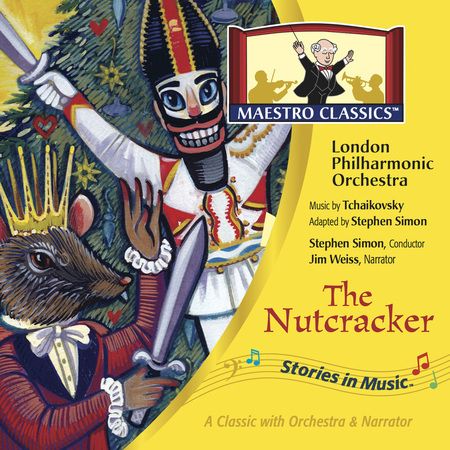 About "The Nutcracker"
Clara is the goddaughter of toy maker, Herr Drosselmeyer. During her parent's annual Christmas Party, Herr gives Clara a special Nutcracker doll as a gift. Later that night magical things begin to happen, and ultimately the doll is transformed into a handsome prince!
How We Used This:
When we are in the throws of what I call an "autism day" or an "autism spell" I turn on classical music, and it has such a calming effect on Mr. B. When he's doing certain subjects, such as reading or math, playing music helps to drown out some of the other distractions that he may pick up on. With that said, Tchaikovsky, and The Nutcracker in particular, are favorites of ours. I inserted our disk, and relaxed back to allow the music to calm us and set us up for a great day of learning! I also used the music to ground him during math and reading, to replace the distracting sounds he would pick up on. The music isn't distracting to him in the least, so this was a great bonus.

I initially had a hard time wrapping my brain around the logistics of how they were going to take such a magnificent work that The Nutcracker is and shorten it down to 58 minutes. I won't pretend to understand the how's behind that, but I will say they did so amazingly well! It is seamless and wonderful! I do not think we were left missing out on anything, nor do I think the work was particularly lacking in any way.

We worked through a little of the free, online study guide-focusing a lot on the actual ballet performance. We also researched the ballet and looked into specific dances individually, and at full length. My favorite, as always, is Dance of the Sugar Plum Fairy.




Overall:
Overall, this is an excellent product to introduce or teach classical music and composers to your child. The narration is not obtrusive, and really adds to the overall experience. The arrangement is seamless, and you aren't left feeling as if you are missing huge chunks of the performance. If you are already familiar with The Nutcracker, this will only make your love for the performance grow. If you are not familiar with the performance, this is a perfect set to introduce you to The Nutcracker so your experience will be even more magical. I can't wait to take my son to see The Nutcracker this year, performed locally, and Maestro Classics will help him make the connections that he may not have made otherwise. This is a great tool for autism and ADHD therapy as it is grounding, calming, and helps your child to know in advance what to expect should you take him/her to a live performance. I highly recommend this!
Social Media:
Facebook
Twitter
Pinterest
YouTube
Maestro Classics offers more than The Nutcracker, and this review period the review crew also reviewed "Peter and the Wolf." If you would like to read those reviews, and more on The Nutcracker, please click the banner below!