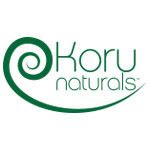 I am very excited to bring you another great review of products from Koru Naturals. Koru Naturals features top quality body and skin care products from New Zealand, available to customers in the U.S, and abroad. They use natural ingredients with several health benefits that I'd never in a million years think to use! From Emu oil to Manuka Honey, Koru Naturals uses a variety of ingredients for great products. Earlier this year, I was blessed to review their Emu oil and Koolpurrie Restoring Balm-You can check out that review here.
For this review, each crew member was given a 4oz container of their Skin Clear Cream , and one bar of their Honey and Propolis Soap. Individually, we were selected to review another product, and I was blessed to be chosen to review 1 set of their Emu Oil Shampoo and Leave-in Conditioner. This was definitely the box that just kept on giving!!!!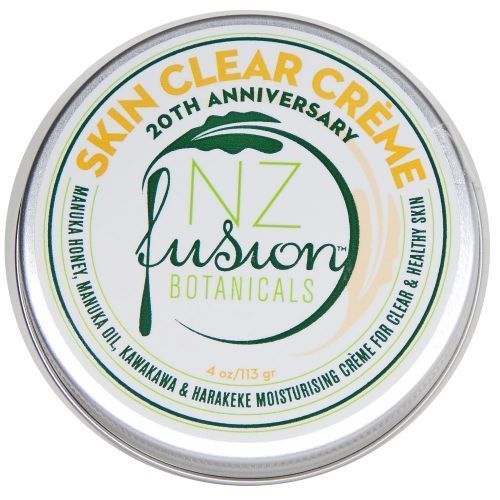 I first dug into the cream! It smells so amazing! It has the consistency of lotion, but a little more moist. It's not really watery or anything like that, but it's not thick either. It's, hard to describe. It smells lemony, probably due to the lemon oil. I think it smells a bit like lemon pledge, which is probably one of the best scents in the entire world to me haha! It FEELS great. It's a mix of cold cream and lotion feel that soaks in pretty quickly. I used it at night after a bath on my face, arms, and legs. And I'd apply it on my face before make up in lieu of any other kind of moisturizer. I really don't know what I expected, but I did not expect my skin to be so clear! I've been blessed with clear skin on my face, but I still have pore issues like anyone else. Koru Naturals Skin Clear Cream got into my pores and minimized them like nothing else ever has. My upper arms have been prone to break outs, but not anymore! This cream is great! I receive loads of compliments now on how my skin looks like it's glowing.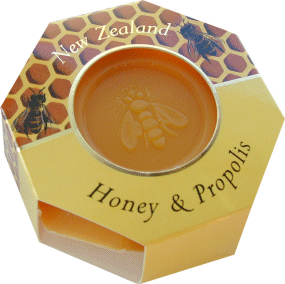 Next I used the Honey & Propolis Soap. This comes wrapped in plastic, in a box. I kind of wish it had some sort of plastic container that I could keep it in. I also wish I could put into words how this smells, but I can't do it justice. It's not just a honey smell. It's a clean honey, amazing smell that will delight your olfactory senses! It's also pretty to look at. It's an octagonal shape. One side has a translucent, almost glycerin look to it while the other is more opaque. My skin loves this. It makes it so soft and smooth. Mr. M complimented me dozens of times over the soft scent of this soap.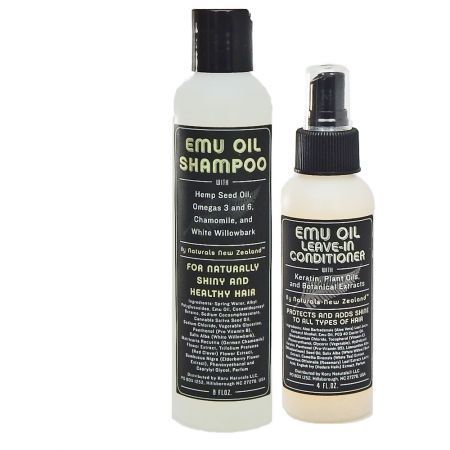 I also used the Emu Oil Shampoo and Emu Oil Leave in Conditioner. These are both packaged in plastic bottles. These were not a good match for my hair. My hair is fine and naturally oily at the roots, and more dry at the ends. I know the amount of lather does not indicate the quality of shampoo, but I really like a lot of lather, and the shampoo does not have a lot of foamy lather. I also felt it weighed down my fine hair too much, leaving it a bit flat. The leave in conditioner was really good at minimizing fly aways and frizz, and it works well on tangles on wet hair. It's not a weightless formula, but it does work well, especially if you blow dry or use hot irons. The shampoo did make my hair look healthier and shiny. Mr.B, on the other hand, has some frizz issues in the back. This shampoo worked fantastic for him, as did the conditioner. It helped his hair lay better, look healthier, and a lot less crazy. So really, it's all dependent on your hair type. While it didn't work great for me, it did him. And it might for you.
Overall:

I love Koru Naturals. They bring really great, quality New Zealand skin and body care products to the U.S. at an affordable price. You get free shipping on all orders over $35, and you can get a lot of product for that $35.00, too! Their products work as advertised, and even better in my opinion. I know these are on my must have list from now on, that's for sure!
Please click the banner below to check out more reviews by the Schoolhouse Review Crew.