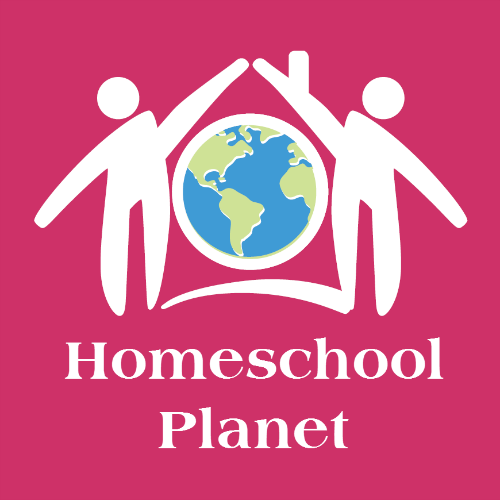 Hey y'all! As you know, I've said time and again that I am NOT a planner type person. Whether pencil and paper, or electronic, my mind was just not wired to use a planner. I even forget to check the calendar if I remember to write stuff down on that! So, imagine my surprise at myself when I'm checking out

Homeschool Buyer's Co-op

and

Homeschool Planet

, AND LIKING IT! I found myself intrigued by the samples I saw and the video. I thought, "Hey! This might be a planner I would use!' And I was SOOOO right!

Homeschool Planet is more than a planner, it's sheer awesome wrapped in a planner exterior. There are calendars for each member of your family, widgets that include shopping lists, daily quotes, daily Bible verses, and to-do lists. You can integrate school work, life, home, work, and everything from the same calendar. It is so user friendly that even I can use it! And believe me, that is saying A LOT!
There is so much to this program, that I really don't even know where to start! First, you'll need to register with Homeschool Buyer's Co-Op. That's free to do, and opens up a world of products to choose from, in addition to Homeschool Planet! They offer some great deals. For this review, we were given a 1 year membership to Homeschool Planet!
This is a screen snip of the main calendar. I have removed the names for security reasons. You can have a calendar for each member of your family. At the top right corner of the calendar you can choose to view the calendar for each individual person, or for everyone all at one time, or view the calendars in any grouping you like. So, for example, if I wanted to see my personal calendar and my fiance's calendar to see if we have any clashing plans, I can do that! Or if I want to see the schedule for everyone in the family, I can do that. If I want to add something to only one calendar, I can. And, if I want to add to everyone I can. There are no multiple screens or unnecessary clicking. Everything is straight forward and logical. It really is THAT easy to alternate between the calendars! You can also color code the activities on the calendar, which I found really cool. You can see household chores are colored differently than school work.
At the top left corner you can click and choose between Calendar, Planner, or Resources.
If you click on Planner, this is what you get. You can choose Classes, Events such as holidays and birthdays, or even household chores and sports schedules. No need for a ton of extra clicking, or navigating between multiple pages or calendars. It's all right there. You can choose to view your planner by the day, week or month.
For this review, I chose to show the class option under the planner options. Here, you can choose your subject, the title, who this is for, and when you want it scheduled. You can choose one time only, recurring daily, every or day, only on certain days of the week, etc. You can choose a start date and an end date, and you can also choose how you want grading performed, etc. It is a great tool to use to not only schedule an entire year's worth of a class, but to also record hours and grades! There are multiple options from within this area, and lot of different ways to choose from to do things your own way. With in about 15 minutes I had already scheduled a year's worth of math and vocabulary course work! Also, if you have already input a class and decide you want to add more of that class, you can easily copy an existing class into the schedule.
You can go in and check off completed assignments, and you can also wait until you log in the next time to mark them complete. In the event you do not complete them, you can choose to move them or ignore them.
You can also create and print customized grade reports for each student. To do this, you must first set up grading for the class. After that, you can easily input grades and the planner tracks them for you, and you can print off reports as needed.
At the top of the page is this bar. I'll go through these individually.