La La Logic graciously allowed me to review their Preschool Curriculum for the last several weeks. This curriculum is jam packed with online preschool logic games that target early learning, problem solving, critical thinking skills, and so much more! La La Logic was created by a mom who wanted more for her children than what was currently out there. Even though this specifically targets Preschool ages, it is suitable for older kids and special needs kids, as well. There are three modes to choose from: A continuous brain challenge mode that keeps going and going for as long as you want, a La La Logic curriculum mode with a duration of just a few minutes, and an Extra Practice option where you can choose the type of activity you want your child to work on. I'll go into detail about these in a moment. There is also a curriculum guide with worksheets and extras available. For this review, I was given one membership.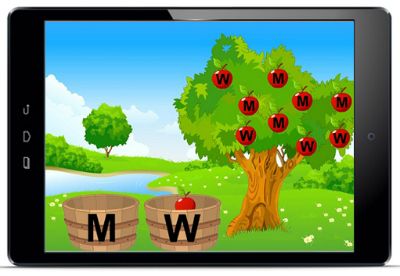 Continuous Brain Challenge Mode
With Continuous Brain Challenge Mode, you can pick the difficulty level by choosing a higher or lower session number. Once you do this, you have a never ending supply of changing logic/critical thinking "games" that will challenge preschool ages, as well as older kids who may try to rush through. For the first few weeks, we did nothing but the Continuous Brain Challenge Mode. Whether you choose to do this for 5 minutes, or 35 minutes, it is a lot of fun and stimulates your child's brain to stop, think, then answer.
Extra Help
With the Extra Help tab, you can select a session number for difficulty, then which specific game activity you would like to have your child work on. While we did not utilize this beyond exploration of the option, it would be very useful if your child is having difficulty with a concept.
La La Logic Curriculum
This is my favorite part. Younger children can practice 10-20 mins a day, while older children can do double lessons for an added challenge. I love how there is a weekly schedule that sets the pace, and includes family time. I am also impressed with duration, and the specific mention of "leaving plenty of time for your young child to play." Play is such a very important aspect of a child's life. It is through exploration and play that children learn life's lessons that truly stay with them forever. This curriculum recognizes the importance of play, and acknowledges that importance with short, yet fulfilling enrichment activities. There are a number of downloads that accompany La La Logic Curriculum, so your preschooler, special needs child, or older student will have plenty of fun, challenging activities that will not take hours to complete. Each weekly download has a place for comments and asks what your child's favorite activity was, what they found difficult, and your goals for the next week. Then there is a fun worksheet. My son rather enjoys the worksheets. He finds them as fun, puzzle games. These are also a great way to ground him before beginning the rest of our studies for the day.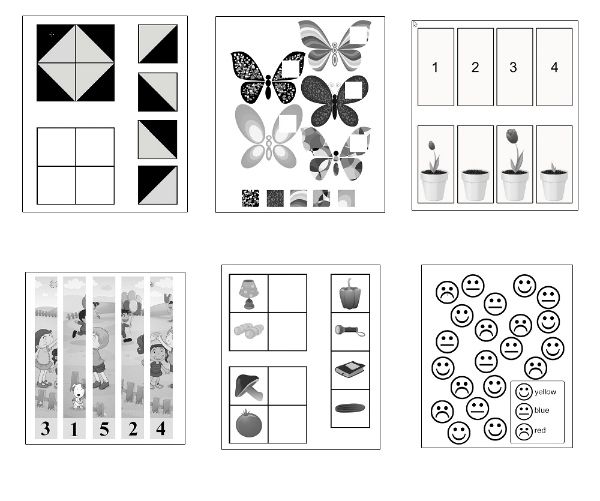 La La Logic Worksheets
Another activity where your child will have to choose which card is being described below. In this case it is a blue square that is situated at the top.
Overall: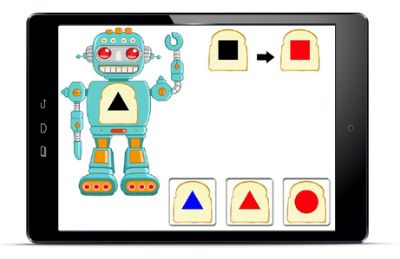 Overall, I found La La Logic to be a fun morning warm up for my 9 year old, and a fun afternoon wind down also. I even had fun doing the Continuous Brain Challenge Mode on my own! This curriculum is great for special needs, especially developmental delays and autism disorders. I would go so far as to say this would be great to incorporate into speech therapy sessions! It is very affordable, with a one time payment for a lifetime membership (as of the date of this post.) Plus, there is a free trial, so you can try it out first! You can access it via tablet or laptop, so it is versatile and mobile, which is very important to us. It really is a great product, and definitely worth a try. Don't let the "preschool" wording fool you! This is great for ages beyond 3-6!