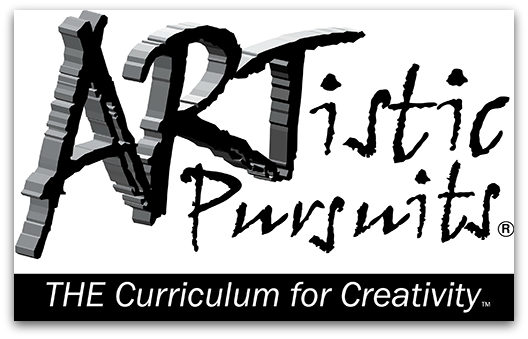 Hey everyone! Put on your art smock and get ready for this review of Artistic Pursuits and their new book, "Sculpture Technique: Model." This book covers the art of model making using Durham's Rock Hard Water Putty, clay, and wool roving. The book gives really good directions, shows examples in progress and when they are finished, and it features a LOT of photos. It builds on both technique and materials as you work your way through the book, but it's also written in such a way that you don't necessarily have to work in order. There are also reviews at the end of each unit and a lesson plan of sorts at the end, which I found particularly helpful. For this review, we received one book.
How we used this book: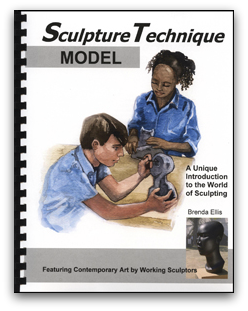 We began with unit one, "Creating Mass with Putty." First we talked about Mass. We discussed what Mass is vs. Weight, we talked about matter, states of matter, etc. This was mostly a refresher for my 9 year old, but I wanted to make sure I tied in the art lessons with science and history. I dutifully ordered the Durham's Rock Hard Water Putty when I couldn't find it at my local hardware store. I anxiously opened the box when the UPS guy delivered it. And then I laughed....and laughed....and laughed. For the record, Durham's Rock Hard Water Putty is NOT putty! It's a powder similar to "Plaster of Paris." Well....paint me silly! I now have 8 pounds, in two REALLY large canisters of this stuff! Just a little FYI for you folks out there who, like me, have NO idea about anything like that! This unit sets the stage for how to construct your model. You are to work the powder into a putty, mold it or apply it the way the book says, and then stand back in awe of your creation.
We worked our way through to Unit two, "Creating Scale with Clay." This was our favorite of the 3. We talked all about clay, again we discussed states of matter, and we looked into how clay has been used throughout history-from jewelry to clay pots. Mr. B also went to his dad's and tried to dig clay out of the creek. For this unit, you need a lot of clay if you want to complete all of the projects. 10 pounds in 2 different colors to be exact. You'll also need specific clay tools, like cutting wire, and patience since it takes the clay a few days to dry enough to paint. I picked up a really large set of clay tools in a kit at a local craft store. I used a coupon (40% off 1 regular priced item) and I think the big set (with everything, mostly all wood/metal) was around $20.00. I definitely suggest getting several tools since you won't be hindered when you want to do something, but you don't have the right tool. And the clay cutting wire....amazing! I was shocked at how smoothly we were able to cut off the clay. I would also add a scale. The book calls for various weights of clay for the projects. I tried to estimate the amount, but my version of 2 pounds was always a lot larger than the book's photo of a 2 pound creation.
Unit 3, "Creating Surface with Fiber," wasn't my sons favorite, but I really enjoyed it. We talked about various fiber arts such as weaving, spinning, etc. And how the projects could be used. Again, my son wasn't thrilled with this unit, so we didn't spend a lot of time here.
Overall:




Overall, I think this is a well written book that brings you the concepts and techniques needed to work with sculpting from putty, clay, and fiber. While the materials aren't cheap, you will be rewarded with beautiful works of 3D art. This book spans a wide age range, and is suitable for even adults. You can utilize the techniques learned to create art projects to accompany many of your school lessons, and you can use the projects in the books like I did, and allow them to spur creative thought and learning. Overall, I am very pleased with this and would recommend it to others.

Final Project




At the end of our review period, he was tasked with applying the principles learned in the book to create his own work of 3D art. He chose to create a clay statue of our dachshund, Brutus. This particular project used the coil method from unit 2. He also made a ball for the dog using a method from Unit 2 that covered how to make a pinch pot.
During the process. You're supposed to use a canvas mat, but I had wax paper on hand. It worked out well for us.
You are supposed to paint it or clear coat to seal it. My son doesn't want to paint it yet. He can't decide how he wants to paint him.
Mr. B made, kitty approved!
My sorry attempt at Pinch pots. I felt the need to share lol! I am going to paint these to match some new decor. And yes, I fully intend to use them!
So that's our review of Artistic Pursuits Sculpture Technique: Model. I hope you enjoyed this review as much as we enjoyed bringing it to you! For more great reviews, check out the Schoolhouse Review Crew!